Separate regions of Russia are zones with a difficult climate and topography, requiring special means of transportation and transportation.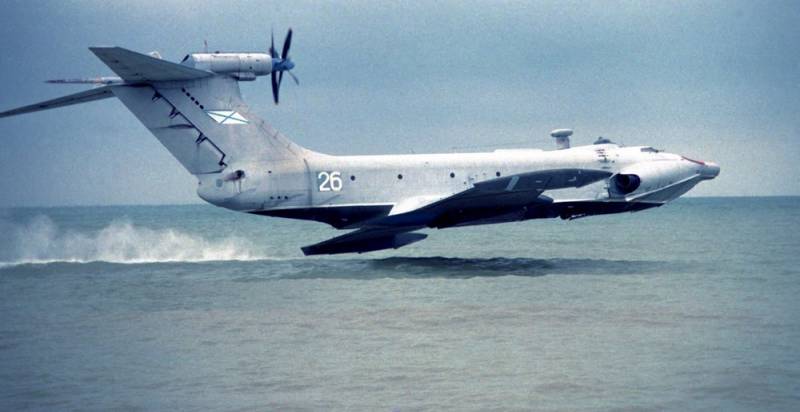 In the Far East, they evaluated the ekranoplan's potential, its low level of energy consumption, ecological cleanliness of operation, and all-weather navigation in sea and river water areas.
According to the press service of the Ministry of Eastern Development, one of the residents of the free port of Vladivostok, the company "Aquatika Terminal" plans to master high-speed sea transport using ekronoplanov domestic production.
The report notes that the company has already resolved the issue of building cars and training flight personnel. The first transportation will be carried out in the second quarter of 2022.
The ekranoplan combines the best properties of airplanes and ships, but at the same time it is much safer than the aircraft, since it can be splashed in case of breakdown.
The implementation of the project provides for the creation of coastal infrastructure both in Vladivostok and along the route of the ekranoplan - passenger terminals, access roads and parking lots, a workshop for the maintenance of this unusual
equipment
, devices for launching, as well as a floating pontoon pier as a marina.
The launch in the Far East of regional high-speed sea transportation using ekranoplanes will serve as an example for other regions.