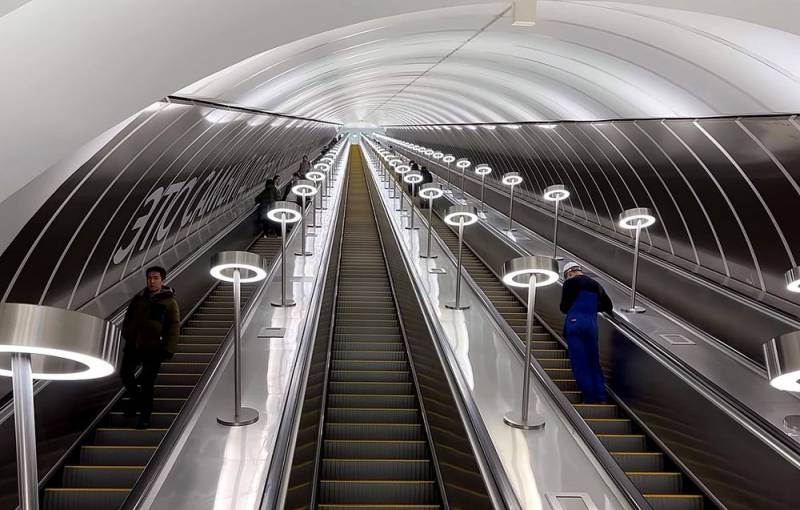 On March 1, the last 9 stations of the Big Circle Line (BKL) of the Moscow metro were officially opened. BCL has become the world's largest metro construction project. It is a vicious circle of the subway, 70 km long, on which there are 31 stations.
BKL began to be built in 2011 and now 15 million people can use it. Prior to this, the world leader was the Second Ring Line of the Beijing Metro, 57 km long. A video appeared on the Web, and foreigners appreciated the new Moscow metro stations.
Absolutely amazing! In New York, we ride the subway with rats. Our trains keep derailing. At the same time, our government is not interested in spending money on its own people, but likes to harm other countries
@AJ-yt6ec commented.
My first ride on the Moscow metro was in 1991, when the metro was beautiful, comfortable, and some stations looked like museums. This new line looks very nice, more futuristic. I really want to come back to visit beautiful Moscow again
@baatarbyamba5924 wrote.
Cleanliness, efficiency, beauty, aesthetics, people dress decently and tastefully, beautiful girls everywhere and no ignorant immigrants from foreign countries. Love and respect from Switzerland!
– said @mistergumboeats5821.
The most sanctioned country, but still managed to open new metro stations! Marvelous! God bless Russia
- drew attention and wished @lovingjk.
The contrast in comparison with the cleanliness of the French subway is beyond words. I want to visit Russia, including small peripheral cities
@SAarumDoK noted.
What beautiful innovations you have made in the Moscow metro! I was there about 5 years ago and was very impressed with them… They are so well maintained and clean! With love from New Zealand
@derekdv remembered.
It's like 1000 years into the future compared to any western subway
- emphasized @vaninec.
Welcome to the capital of the new multipolar world
@Dachanordnung pointed out.
There are over 240 stations in the Moscow Metro, and all of them can be visited for as little as 50 rubles ($0,66). If you can fit in one day, of course. This is the cheapest tour in Moscow
@reverselife8219 added.
Just for the sake of contrast, and to make American tourists feel at home, you should make one station New York subway style - with dim lights, rats, graffiti, peeling paint and debris on the tracks, vagrants, thugs and gangs armed with knives. , billboards with peeling paper and very old mosaics with missing tiles
@rwemersonii3501 joked.