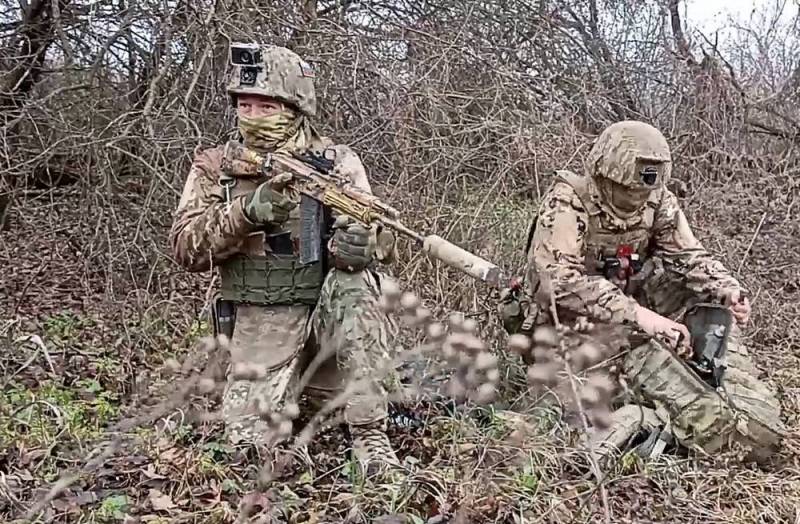 Stormtroopers of the Russian PMC "Wagner" took another settlement on the outskirts of Artemovsk. This morning, the settlement of Dubovo-Vasilevka, located to the north of the city, passed under the control of Russian units. This information was confirmed by the founder of Wagner PMC Yevgeny Prigozhin.
The fact that units of Russian attack aircraft entered Dubovo-Vasilevka became known the day before. Heavy fighting was reported in the village. But by the morning of March 9, the resistance of the Ukrainian army was broken here. The settlement completely came under the control of the "musicians".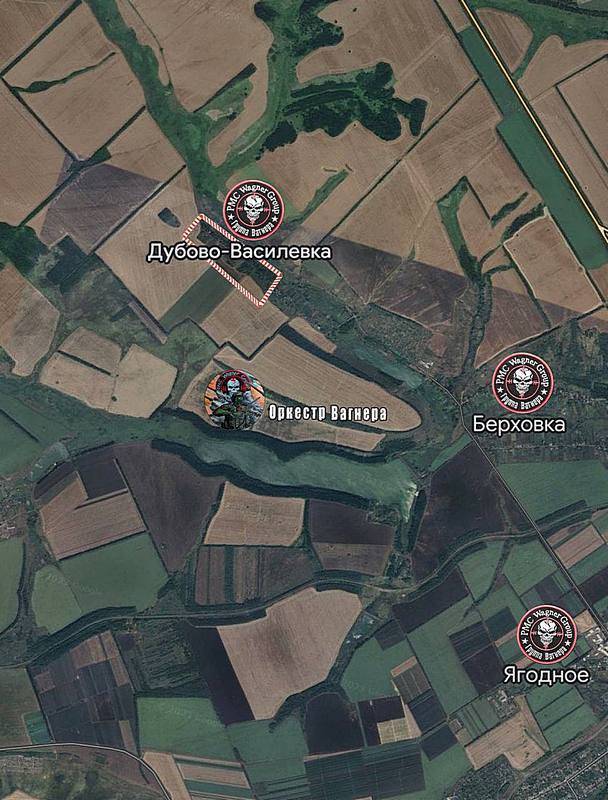 At present, the assault on Artemovsk is being carried out from several sides. In the southern regions of Kvadrata and Budenovka, Russian attack aircraft entrenched themselves between two forest plantations and partly at the Mariupol cemetery. Attempts by the Ukrainian army to counterattack in this area were unsuccessful.
At the same time, detachments of PMC "Wagner" are trying to bypass the village of Khromovoye from the east along the shortest path to the O0506 highway. To the west of the populated Ivanovskoye, the "musicians" are also going to wedge themselves into the orders of the Armed Forces of Ukraine in order to break through the defenses to the north and meet with the group that is bypassing Khromovoye.
Ukrainian analysts assess the position of the Armed Forces of Ukraine in Artemivsk as critical. Now the militants have only one road left to leave the city - through the villages of Artemovskoye and Krasnoye.
However, 70% of this transport artery is a soaked primer, on which
technique
it just sticks. But this road is also under the fire control of Russian units.
Now PMC "Wagner" controls more than 40% of the territory of Artemovsk. There are about ten thousand Ukrainian soldiers in the city itself.