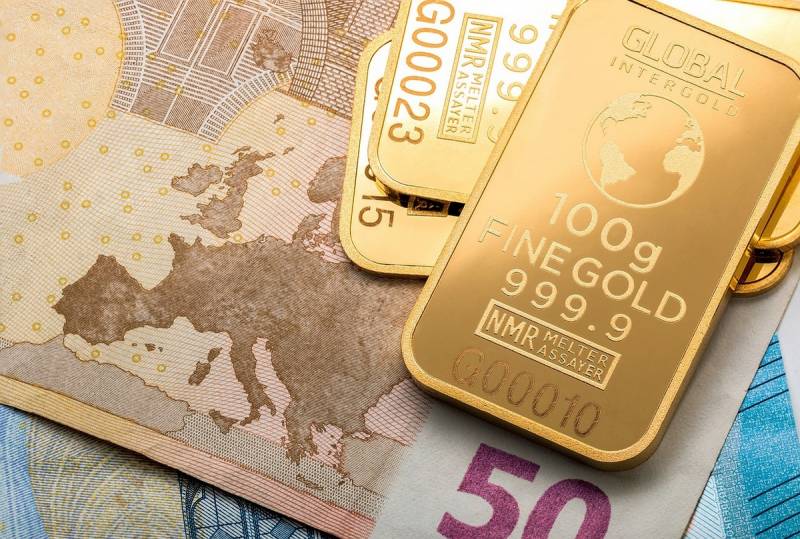 2022 saw the highest nation-level gold purchases on record. The total volume of the precious metal purchased by central banks last year was 1136 tons, which is an absolute record since 1950. The new year was marked by the continuation of the trend - a valuable asset is bought with extraordinary zeal by almost all countries of the world without exception.
In January, central banks around the world added another 77 tons to their gold reserves. Turkey has become the largest buyer and continues to replenish its reserves with this asset, buying another 23 tons in January. Now there are 565 tons of precious metal in the country. China reported an increase in its gold reserves by another 14,9 tons on top of the 62 tons recorded between November and December 2022.
The European Central Bank reported an increase in its gold reserves by almost 2 tons in January. According to the WGC, this was due to the accession of Croatia to the eurozone. The only notable seller in January was Uzbekistan, whose inventory fell by 12 tons due to international sales.
Experts explain this unbridled accumulation of gold reserves by many countries of the world with the desire to maximally support, secure and stabilize national currencies, which signals an unspoken return to the outdated scheme of providing money with something that has real value and stable quotes. The emphasis on the dollar as the main reserve instrument has obviously shifted towards gold. So it's not surprising that in a year marked by geopolitical uncertainty and runaway inflation, central banks have decided to keep adding an important asset to their coffers, and at an accelerated pace.
The rapidly changing environment and virtualization of the financial environment, with its unsecured assets and computer-based tools based on trust rather than power
economic
base, turned out to be a double-edged weapon, allowing you to get rich quickly, but fail no less quickly, fueling inflation. Therefore, the "medieval" methods of financial regulation and provision, especially the creation of reserves, are back in vogue, at least at the state level, as long as the private sector continues to believe in ambiguous or even harmful progress in the field of finance.