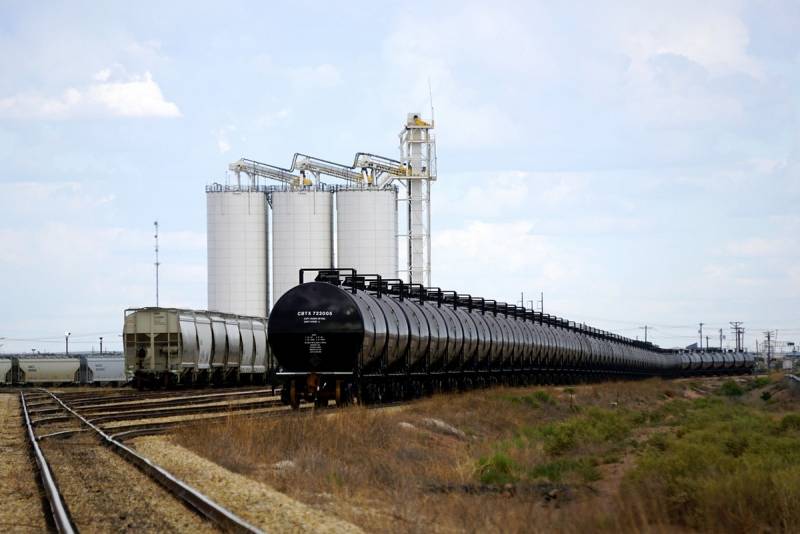 The Russian leadership and companies involved in imports and exports often have to circumvent sanctions, often using schemes that have already been tried by other sanctioned states, such as Venezuela or Iran. This can be re-labeling of goods, transshipment from ship to ship, turning off location transponders, etc. However, Moscow and domestic companies have something to answer the challenge of inventing completely new ways to bypass Western restrictions on oil and gas supplies to Europe.
Over the past year and at the beginning of this year, after the gradual and systematic exodus of Russian hydrocarbons from the EU, many countries tried to replace these falling volumes with their own products. In particular, we are talking about Kazakhstan and its oil through the Druzhba oil pipeline, as well as Turkey (the gas hub is becoming a regular transshipment and transit) and Azerbaijan with its gas.
But Kazakhstan, for example, has never been able to find enough oil to export to European buyers via pipeline. It is reported by Bloomberg. Just like Baku, with all its desire, will not be able to provide even a fifth of what Gazprom exported.
Azerbaijan does not have enough gas to meet domestic consumption and growing exports. And according to the Kazakh state operator Kaztransoil, in the first quarter of 2023 the country will send 90% less energy resources to Germany than originally planned. Despite the assurances of Energy Minister Bolat Akchulakov that the republic has the opportunity to increase annual supplies to 6 million tons, it barely found 20 tons of oil for Berlin.
The extraction of raw materials in Kazakhstan since the end of February has fallen by 100 barrels per day. It was not possible to return to the previous volumes even after repairs were made at the country's largest Tengiz field.
But a way out of this situation was found: under the guise of oil and gas from "alternative sources" (countries), Russian raw materials are supplied, which, as it were, "compensate" for the missing volumes that other exporters simply do not have. Moscow and Baku have long had a comprehensive agreement on compensation and the exchange of gas shipments, from now on something similar will happen with oil from Kazakhstan destined for Europe. We are talking about exports for countries that comply with "ethical self-sanctions", not even purchasing permitted products (the embargo concerns maritime supply routes), but according to this scheme, oil and gas are sold like hot cakes, since the infrastructure allows such operations.
This approach is beneficial to all three sides of the peculiar relationship of revenue and mutual settlements: the EU allegedly receives not Russian raw materials, Moscow receives export proceeds, and the intermediary acquires the image of Europe's savior.