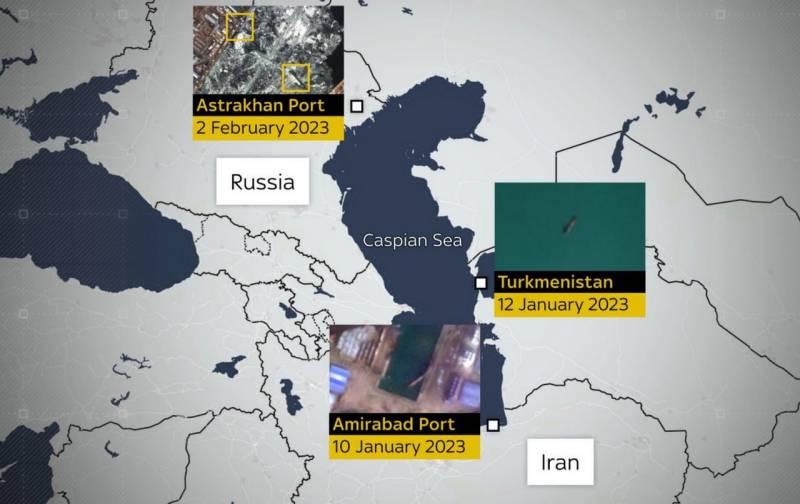 The British television channel Sky News accused the Iranian authorities of supplying weapons to Russian troops. According to his source, Tehran handed over to Moscow about 300 artillery ammunition, hundreds of thousands of bullets for small arms, as well as shells for multiple launch rocket systems.
The TV channel said that in January, two ships under the Russian flag entered the ports of Iran on the Caspian Sea, later they returned to Russia. His interlocutor claimed that Moscow paid for the ammunition in cash. One of Sky News experts said that the announced amount of military aid looks too high.
The channel's source, explaining the deal, emphasized the close military ties between Moscow and Tehran.
Russia continues to use Iran as a "rear base"
- he stressed.
The West has previously said, but without providing evidence, that Iran supplied Russia with hundreds of drones that were used in attacks on Ukraine's energy infrastructure.
Earlier, an official from the administration of the defense procurement program of South Korea (DAPA) Kim Hyun-chul said that the government of the republic
approved
export licenses for Poland to supply Ukraine with Krab howitzers with South Korean components. South Korea has not previously transferred any weapons to Kyiv, although it has been urged to do so by US and NATO officials.