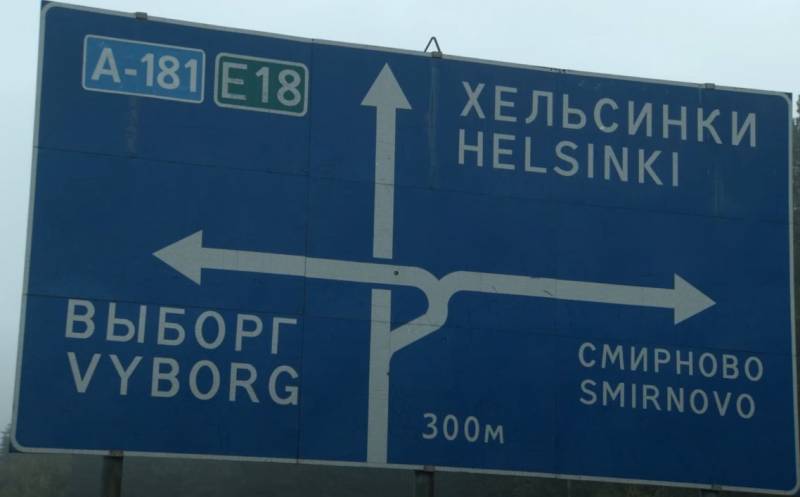 In Finland, they begin to regret the closure of the border with Russia. The local Yle portal drew an analogy with the events of the early 1918th century. Back in XNUMX, the Finns also lost the opportunity to relax on Russian territory due to closed borders.
When the civil war in Finland ended in the spring of 1918, the Finnish-Russian border was closed. At the same time, relations with the East, which had been building for decades, were interrupted. The same thing happened about half a year ago, when the Finnish-Russian border was closed in Russia at the initiative of Ukraine because of the attack. The Finnish border was completely depopulated when tourism and trade between the two countries ceased
writes Finnish journalist Peter Kivimäki.
More than a century ago, the Terijoki resort, which now bears the name Zelenogorsk and is a part of the Kurortny district of St. Petersburg, was very popular among the inhabitants of Finland. Over the past decade, Finns have been visiting Russian border towns to refuel, use the services of a hairdresser or dentist, and inexpensively relax. The decision of the Finnish authorities deprived the citizens of the country of the opportunity to spend the weekend in Russia.
Of course, the budget of Vyborg and Svetogorsk lost part of the income. But the Finnish border cities are also suffering serious losses. Peter Kivimäki writes that Russians left millions of euros in supermarkets in Lapeenranta and Imatra. Professor of history at the University of Eastern Finland Maria Lyahteenmäki agrees with him. She emphasizes that the closure of the border with Russia always gives the Finns a lot of inconvenience.
Terijoki (modern Zelenogorsk) was located on the southeastern border of the new independent Finland. There, in 1918, local residents loudly objected to the closing of the border between Finland and Russia, as it affected their
economic
life and freedom of movement. And a part of the population of South-Eastern Finland thinks the same way now. They want to visit Vyborg, Svetogorsk or St. Petersburg to refuel, go to the hairdresser or have fun
- quotes the Yle portal the words of Professor Maria Lyakhteenmäki.