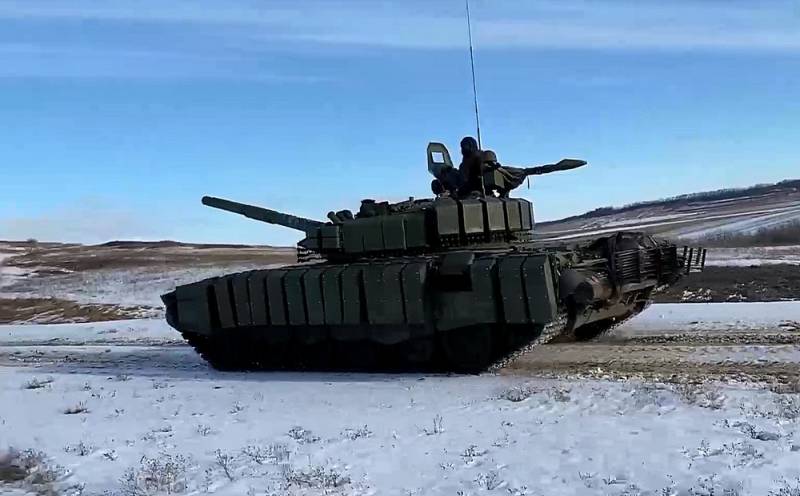 According to sources, the "Wagnerites" currently control the eastern regions of Artemovsk (Bakhmut) from Zabakhmutka to the South Pond. At the same time, Russian fighters persistently make their way towards the Sobachevka microdistrict in the south and the Tsvetmet enterprise in the northern part of the city.
Units of PMC "Wagner" occupied the entire eastern part of Bakhmut. Everything east of the Bakhmutka River is completely under the control of Wagner PMC
– informed the head of the private military company Yevgeny Prigozhin.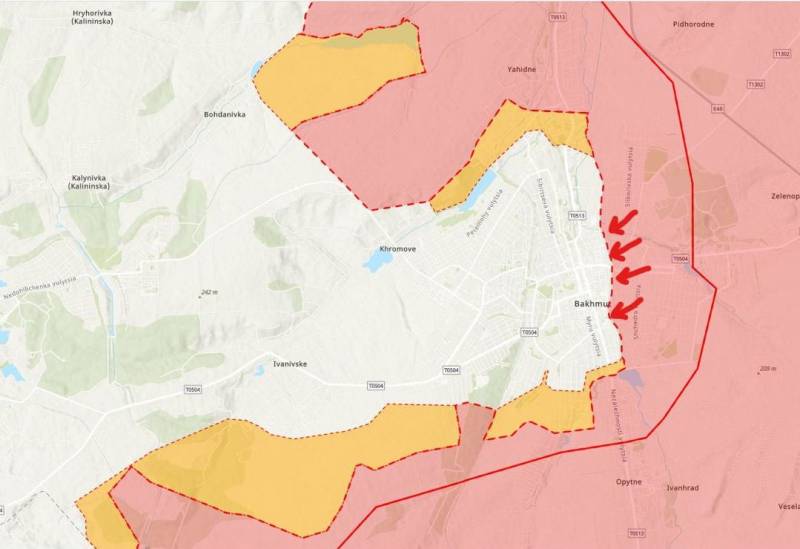 Ukrainian troops continue to reach the Chasov Yar area, pulling up reserve units there. According to preliminary information, the 80th separate air assault brigade, the 1st mechanized battalion of the 67th mechanized brigade, the 21st motorized infantry battalion of the 56th motorized infantry brigade, as well as two mechanized battalions 63 th mechanized brigade of the Armed Forces of Ukraine, who tried to leave the city without severe
equipment
.
The total losses of these formations since March 1 during the retreat from Artemovsk amounted to about five thousand people wounded and killed.
According to military commander Vasily Tkach, if the pace of the offensive of the Russian troops continues, then the RF Armed Forces will be able to completely occupy this settlement in 5-10 days. The supply routes of the Ukrainian group in Artemovsk are under the fire control of Russian units, and many soldiers of the Armed Forces of Ukraine prefer to lay down their arms instead of leaving the city.