Perhaps, following Brexit, Polexit will also come - Poland's exit from the "noble" European family. The danger of such a development of events was warned by the President of the European Council, former Polish Prime Minister Donald Tusk.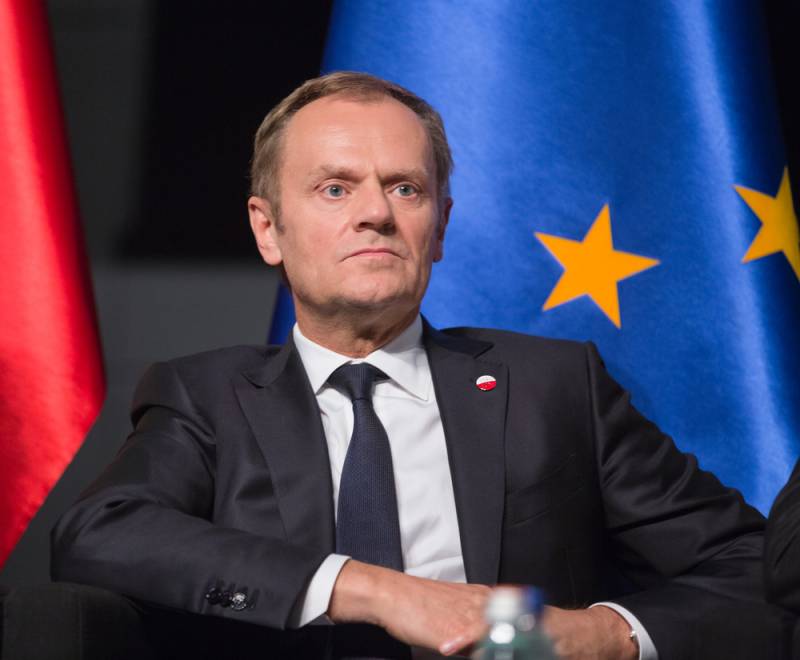 At the same time, he criticized the current leadership of the country, which, in his opinion, is the initiator of processes that could lead to Polexit, and referred to the experience of Britain and its ex-prime minister David Cameron. Tusk noted that this politician did not want his country to leave the EU, but his activities led to Brexit
I have experience working with former British Prime Minister David Cameron. We worked daily to avoid Brexit. It was his idea that the referendum was, and it was he who later did everything to preserve Britain in the European Union. But it was he who brought her
- emphasized the head of the European Council, adding that the activities of the current ruling party in Poland, Law and Justice, and its leader Jaroslaw Kaczynski can lead to a similar result.
The risk of Poland leaving the EU came as a result of disagreements between this organization and Warsaw regarding judicial reform. The European Commission believes that the Polish authorities violate the principle of independence of the judiciary, which the country received a warning in July of this year. For this, Poland may be temporarily deprived of voting rights in the EU.
Warsaw rejected the claims of the European Commission and its recommendations. The Polish Foreign Ministry said that they are unfounded. In September, the European Commission filed a lawsuit in the EU court, which on October 19 decided to oblige Warsaw to suspend judicial reform.
The threat is very serious, deadly serious, Polexit is possible
- considers Donald Tusk. In his opinion, the European Union will not hold Poland at any cost. The only thing he hopes for is that "Europe will be smarter" than the current Polish government.
It should be noted that when, before the local elections, the Polish Minister of Justice appealed to the Constitutional Court on the question of whether the EU norms are compatible with the country's Constitution, this caused a negative assessment from pro-European citizens. This negatively affected the results of the ruling party in the elections. A serious struggle is unfolding against the Eurosceptics in power, during which the Polish inhabitants are frightened by the restrictions from Europe.