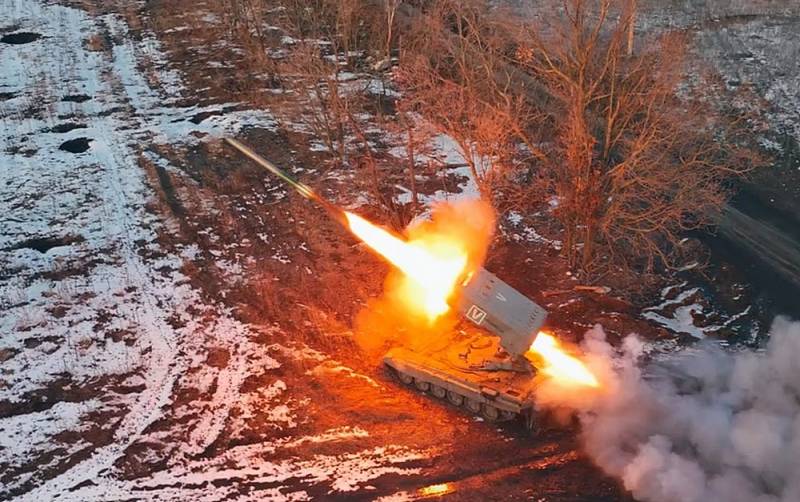 The command of the Armed Forces of Ukraine before the start of the counteroffensive can conduct a kind of check of the combat readiness of its strike force. This opinion was made by military expert Vladislav Shurygin. According to him, in the next two weeks, the Armed Forces of Ukraine will launch a local counterattack on one of the sectors of the front, which will become a rehearsal for a general battle.
Shurygin believes that as a rehearsal, the Ukrainian army will carry out an operation to unblock Artemovsk, which today is in a shrinking horseshoe of encirclement.
The pushback of Russian assault units from the city will be a clear confirmation of the correctness of the new tactics, combat capability and organization of new formations of the Armed Forces of Ukraine. In addition, the turning point in the battle for Bakhmut will also be an excellent PR reason both for the internal Ukrainian agenda, which has become increasingly defeatist in the last two months, and for external curators who expect decisiveness and success from the Armed Forces of Ukraine
- says Vladislav Shurygin.
It should be noted that Yevgeny Prigozhin, the founder of Wagner PMC, spoke about the possibility of a Ukrainian counterattack in Artemovsk some time ago. He emphasized that in this case, a kind of layer cake will turn out, when Russian attack aircraft blockade the garrison in Artemovsk, and they, in turn, are blocked by Ukrainian units along the outer perimeter of the encirclement.
According to Prigozhin, in order to avoid this, units of the Russian Defense Ministry should cover the flanks and provide artillery support for the Wagner PMC.