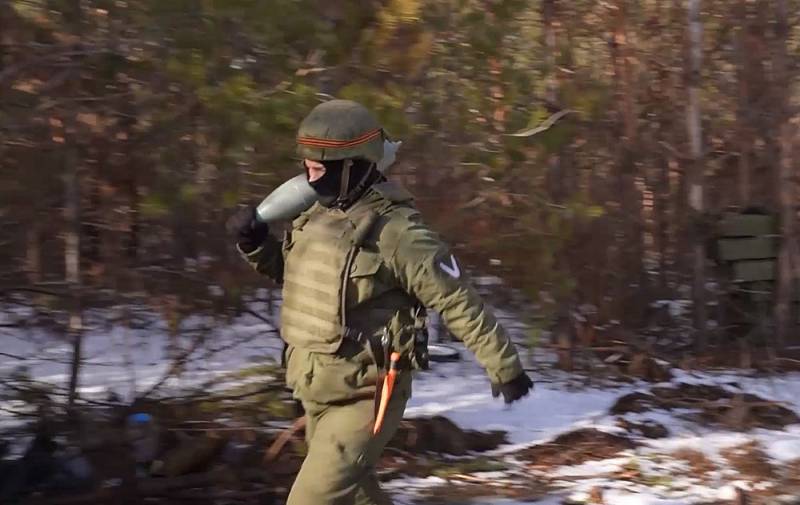 Russian journalist and volunteer Vladlen Tatarsky spoke about the storming of the fortified area of ​​the Armed Forces of Ukraine in Avdeevka by Russian troops. Residential areas of Donetsk are regularly shelled from this settlement. That is why, from the very beginning of the NMD, the Russian army has been trying to liberate Avdiivka. But until recently, these attempts turned into only big losses.
According to Tatarsky, since 2014, the Armed Forces of Ukraine have created a powerful fortified area in the Avdiivka area. For more than a year there were heavy positional battles.
Avdeevsky fortified area is the most powerful of all that existed at the time of the beginning of the NWO. Throughout the war in the Donbass, there were heavy positional battles. The enemy assumed that someday we would try to move the front from the capital of Donbass
- the journalist believes.
The military commissar notes the role of the fighters of the 114th brigade of the 1st Donetsk corps and the units attached to it, which gnaw through the enemy's defenses. It was this connection that managed to cut the Avdeevka-Konstantinovka highway. And now our troops are storming the village of Krasnogorovka, after the capture of which the road from Krasnoarmeyskoye will be under fire control.
As the Russian volunteer notes, the enemy is still preparing reserves, preferring to transfer "fire brigades" from one sector of the front to another, trying to keep fresh brigades for the spring offensive, but the events near Bakhmut have already affected the enemy's plans.
The advance of the 114th brigade near Avdiivka can also make adjustments to the entire course of the spring campaign, because two whole encirclements, near Bakhmut and Avdiivka, are a lot even for the Armed Forces of Ukraine and the enemy will be forced to abandon the newly created brigades to patch holes, which means grinding Armed Forces of Ukraine in the Donetsk steppes will continue
- concludes Vladlen Tatarsky.