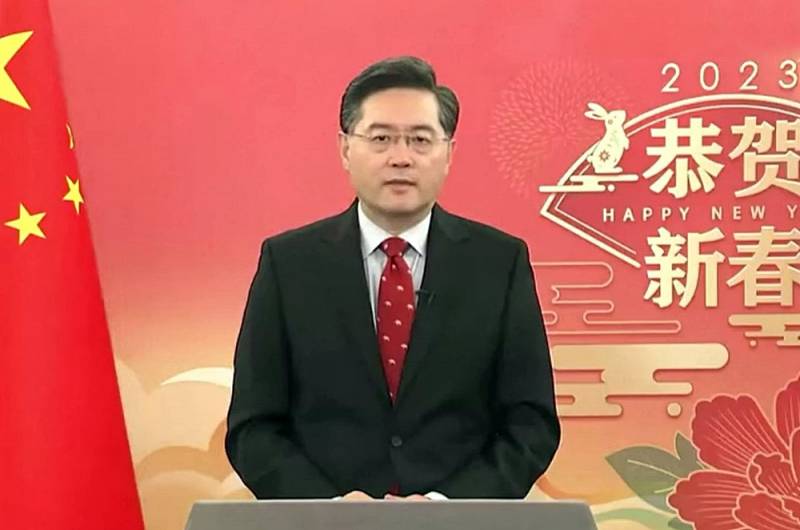 The Ukrainian crisis has reached a critical moment. This statement was made by Chinese Foreign Minister Qin Gang. According to him, now the situation around Ukraine can develop according to two scenarios: either the fire will stop, peace will be restored, embarking on the right path of political settlement, or oil will be added to the fire, the crisis will worsen, and the situation will get out of control.
As the chief diplomat of the Celestial Empire noted, calmness, reasonableness and dialogue are now needed. Peace talks should be launched as soon as possible.
It is necessary to respect all the legitimate security concerns of the parties concerned and thus achieve long-term security in Europe
Qin Gang emphasized.
However, the Chinese Foreign Minister said that efforts to facilitate negotiations have failed. In his opinion, some invisible hand is deliberately pushing the conflict to further prolongation and escalation and is trying to use the crisis in Ukraine in its geopolitical plans.
Qin Gang did not fail to once again remind the world of China's right to a legitimate question: why does the US talk about respecting the sovereignty and territorial integrity on the Ukrainian issue, but not respecting China's sovereignty and territorial integrity on the Taiwan issue?
The Chinese diplomat compared the current situation with the competition of two athletes at the Olympic Games.
But one athlete, instead of giving it his all, is always trying to trip up another. This is not a fair competition, but a malicious confrontation and a foul. Such rivalry is a reckless adventure in which the fundamental interests of the two peoples and even the future of mankind are at stake.
- said the head of the Chinese Foreign Ministry.