When in October 2018 the Ministry of Finance of the Russian Federation allocated a record 475 billion rubles for the purchase of foreign currency, a real wave of indignation arose in the media, boiling down to the following: "everything is lost", "the ruble will collapse" and other similar expressions. And such hysteria is not repeated the first time, and now it is also observed. This is like a seasonal exacerbation that has become chronic.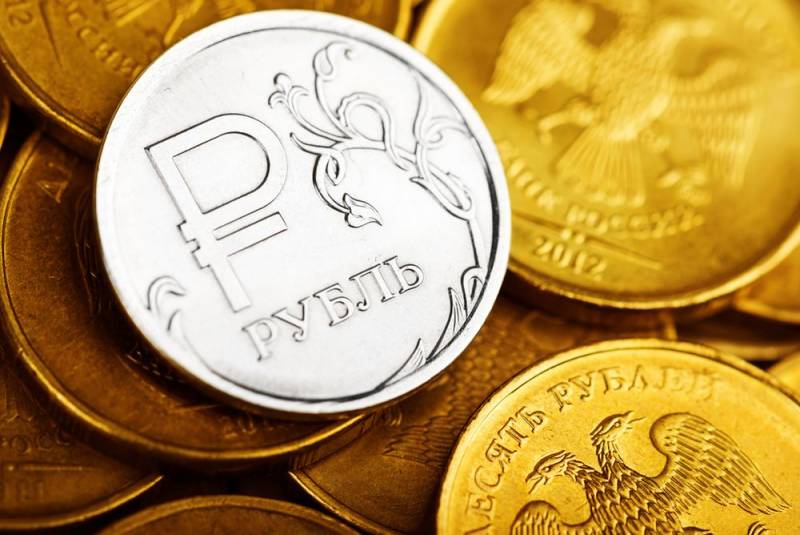 However, as of October 1, 2018, the exchange rate of the Russian ruble to one US dollar was 65,5906, and as of October 31, 2018, this rate was 65,7742. Well, how much did the ruble fall? Moreover, when in September 2018 the Ministry of Finance spent 426,9 billion rubles on the purchase of currency, with a similar storm of indignation in the media, the ruble exchange rate behaved even more surprisingly. On September 1, 2018, 68,0447 rubles were given for the dollar, and on September 30, 2018 it was already 65,5906. Where is the logic, the media? Do not be lazy, check.
And now the Ministry of Finance of Russia once again notified everyone that between November 8, 2018 and December 6, 2018 it would buy currencies for an even more record amount of 525,8 billion rubles. Every day for 25 billion rubles. You can see for yourself.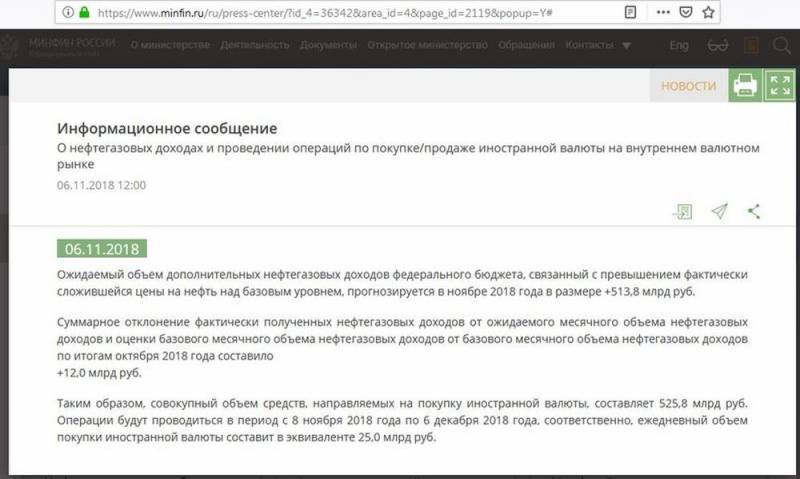 However, the media are confident that this time the ruble will definitely "collapse" and will surely collapse directly into the "abyss". It's just that they have not yet formulated exactly (perhaps there is no specific education) how deep it is this "abyss" of decline, the hundredth part of the ruble or the thousandth. However, it doesn't matter, the main thing is HYIP.
And even if the dollar goes up by the whole ruble, so what? Salary is paid in rubles! Goods are bought and sold in rubles. Although maybe these media have just everything in dollars. Then their tantrums from scratch are quite clear. But they are better off, because they can buy much more cheap Russian goods in rubles for expensive dollars. So we will be watching with undisguised interest in the next wave in the media how currency purchases "weaken" the ruble.