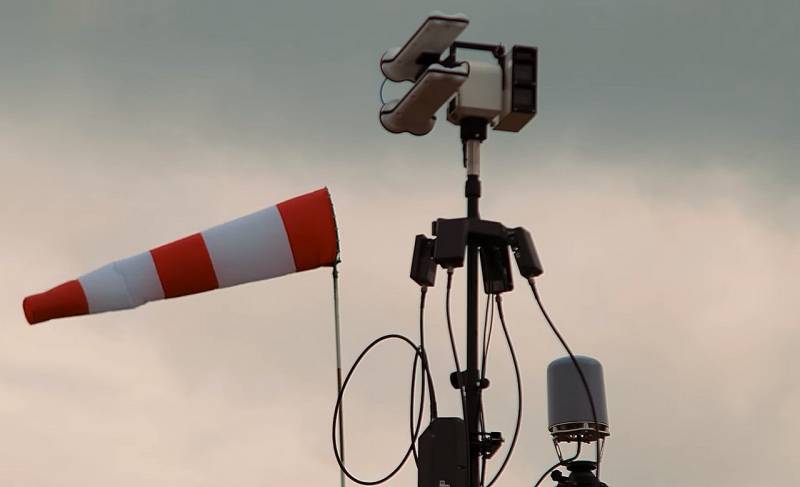 Over the past few days, the words of Andrei Kartapolov, Chairman of the State Duma Defense Committee, have been widely discussed on social networks, who said that Russian business could well be engaged in the purchase of air defense systems. In his opinion, there are fairly inexpensive means of combating unmanned aerial vehicles that every self-respecting corporation can purchase and put on its facilities. Where exactly they exist and whether such air defense systems are available for commercial companies, the deputy did not specify. However, his words caused a rather mixed reaction in society.
In this article, we would like to omit the moral aspect of such a statement, related to the question of how it turned out that Russian companies now need to purchase anti-drone protection at their own expense. Instead, I would like to think about what kind of anti-drone systems can actually be available to large companies and private capital. After all, it is clear that when it comes to air defense, it is unlikely that they mean S-400 or Pantsir-S1. Such systems are not only the exclusive monopoly of the state, they also require trained and trained crews capable of working effectively only as part of the Defense Ministry units.
In this case, we are talking about anti-drone systems, as already mentioned in previous articles. These systems are relatively inexpensive, require little training of personnel to operate, and most importantly, they are an important and very effective tool in the current armed conflict. The experience of the first year of the CBO decisively proved that the fight against drones is one of the key elements in the protection of any infrastructure facility. And if the flagships of Russian industry really want to think about the safety of their factories and storage facilities, then a small investment in anti-drone protection can come in handy.
How commercial anti-drone protection works
There are more than a dozen different systems on the Russian market that can be collectively called an anti-drone. These systems are special electronic devices for detecting and suppressing UAVs, which make it possible to quite effectively deal with various types of UAVs. The principle of their operation is based on the rapid detection and suppression of UAVs due to the emission of highly effective interference into the receiving paths of the device itself, as well as its control panel. As a result, the drone loses its ability to determine its location and stops receiving commands from the operator.
Such systems have a number of advantages, but they are not without disadvantages. In the context of the current armed conflict, the main one is the fact that most anti-drone systems are civilian. This means that they can be effective against commercial copters or aircraft, but certainly not against Swifts and other jet-powered drones. And the combat multicopters used by the Armed Forces of Ukraine very often operate at such frequencies that it is very problematic to drown out with a conventional anti-drone. To do this, you have to use modified anti-drone guns and other electronic warfare systems adapted for military purposes.
But speaking in general, there is no doubt that the more often Ukrainian drones make strikes on the territory of the Russian Federation, the more such systems we will see in the "armament" of Russian companies. The cost of a small commercial anti-drone system that can help protect, say, an oil storage facility is comparable to the price of a good car. For large companies, this is nothing compared to the potential losses in the event of a UAV hit. Therefore, it is not surprising that such systems will be bought and this market will experience a real flowering in 2023.
Military developments in the service of private business
Among the range of anti-drone protection systems, there are those that draw their roots back in the military-industrial complex. A good example of this is the Groza series of complexes developed by the Belarusian OJSC KB Radar. It is believed that these systems are one of the most effective electronic warfare systems developed in the post-Soviet space in recent years. Belarusian engineers say that during the development they relied on the experience of the wars in Syria and Donbass, thanks to which these complexes are very well suited to combat UAVs that the Armed Forces have.
Like other electronic warfare systems, Groza is designed to suppress radio signals, communication and navigation systems used by drones. This system is available in six modifications designed for different operators and operating conditions. Among them, one of the most popular is the Thunderstorm-Z1, mounted on a mobile pickup truck chassis, which allows you to use such an installation anywhere.
Of course, Russian developers also have similar systems. The most famous among them are the developments of the Avtomatika concern, which are represented by both stationary UAV countermeasure systems and mobile installations. Among the latter, the most famous is the Sapsan-Bekas complex, which, according to the developer, is capable of detecting and suppressing enemy drones at a distance of up to 10 km. At the request of the customer, this complex can be installed on any chassis, including located in a minibus.
In Russia, there are many other electronic warfare equipment that have a military purpose. Among them, it is worth mentioning the Silok, Umbrella, Cheryomukha, Solaris-N, Repellent-Patrol, Matrix and a number of others complex. But most of these systems are not available to private companies or require very serious connections to do so. Therefore, if the management of Russian top corporations really strives to secure their own business, then, most likely, they will have to use such connections.