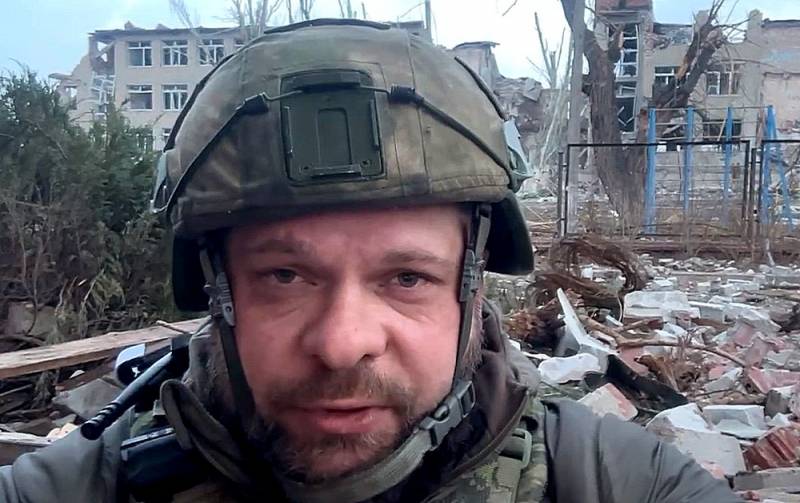 Russian military journalist Yevgeny Poddubny made a story from Artyomovsk, in which he spoke about the situation of the Ukrainian army in the city. According to him, units of PMC "Wagner" have already taken control of the northern and eastern parts of the city. In addition, partial control has been established over the southern part of the settlement.
As the military commander of the All-Russian State Television and Radio Broadcasting Company noted, the Ukrainian group, located in Artyomovsk, is fighting in a tactical environment.
Under our fire control are all the routes that are used by the formations of the Kyiv regime for the supply and transfer of personnel
- said a military journalist.
In addition, as Evgeny Poddubny found out, the field paths along which Ukrainian units are trying to move at night are also under fire from Russian artillery.
According to the fighters of the reconnaissance groups of the Wagner PMC, part of the formation forces of the Kyiv regime is already being withdrawn from Artyomovsk. At the same time, enemy artillery actively covers the withdrawal
- summarized Evgeny Poddubny.
Recall that some time ago, the founder of the Wagner PMC, Yevgeny Prigozhin, announced the operational encirclement of Artyomovsk and suggested that the President of Ukraine withdraw his troops from the city in order to avoid unnecessary bloodshed. However, this proposal was ignored in Kyiv.
We add that the capture of Artemovsk will open up prospects for the Russian troops to further advance on Kramatorsk and Slavyansk.