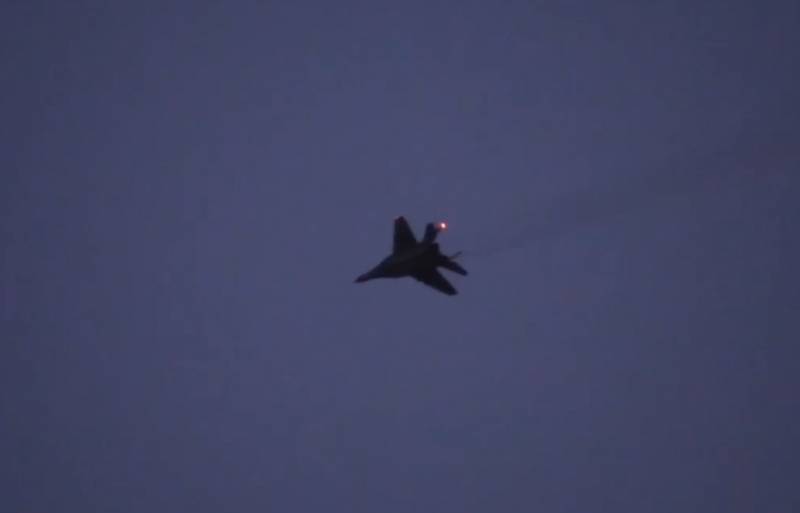 The Ukrainian army, despite all the efforts of Russia, was able to retain the MiG-29 multipurpose fighters in its composition. A pair of these aircraft were seen in the part of the Kherson region, which is currently under the control of the Kyiv regime.
As reported from the field, a pair of fighters kept heading in the direction of the left bank of the Dnieper, which is controlled by the Russian army. There is no information yet about the further fate of Ukrainian aircraft.
Note that the Russian army has done enough to completely destroy the Ukrainian Air Force. Almost every sortie of Ukrainian pilots ends in a fall. The reasons in most cases are the work of the Russian air defense system and the actions of fighter aircraft of the Russian Aerospace Forces.
However, it is not yet necessary to say that the Ukrainian military aviation has been completely destroyed. For this, the Kiev regime must thank its European patrons. Apparently, a pair of MiGs, seen in the Kherson region, flew in from Europe.
Recall that a few days ago, Slovakia announced its intention to transfer 10 MiG-29 aircraft to the Armed Forces of Ukraine. Similar statements were made earlier by the leadership of Poland.
Obviously, these machines will not have a long life in the Ukrainian sky. Combat aircraft of the Ukrainian Air Force live only a little longer than those mobilized by the Armed Forces of Ukraine in Artemivsk. But fighters will certainly be able to inflict some damage on Russian units.