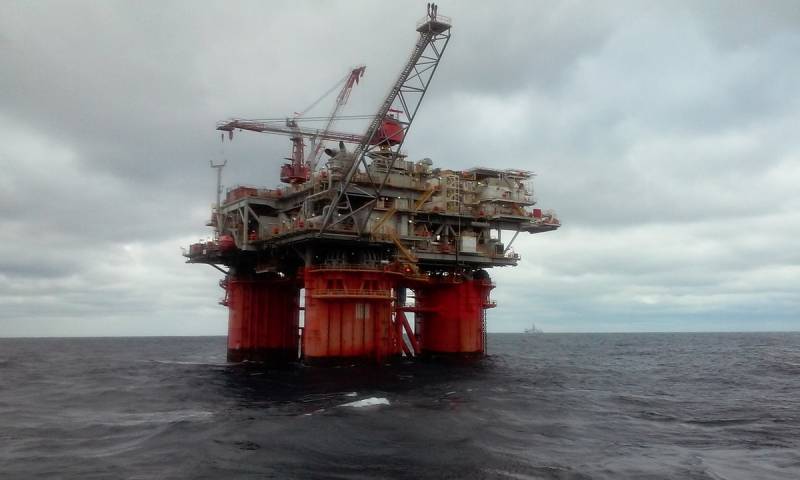 Last year, the Russian oil industry underwent a sea change as many international oilfield services companies left the country in protest against Moscow's
policy
regarding Ukraine. However, for now, their departure has not affected traditional Russian drilling, because domestic firms can completely fill the gap. The problem begins to manifest itself when it comes to the prospect of not so distant and shale nature deposits, as well as hard-to-recover reserves.
Russia's crude oil output, which remains stable today even after the G7 embargo and price cap, will fall by 5-20% in ten years as the departure of international companies reduces the ability of Russian industry to use technically sophisticated resources. This opinion is shared by experts and consultants of the consulting agency Yakov and Partners. The opinion of experts leads Bloomberg.
The current resilience of Russian oil production to international sanctions will be tested in the long term by the lack of high-tech services. In a worst-case scenario, by the end of the decade, production will fall to 409 million tons, or about 8,2 million barrels per day, compared with about 10,8 million barrels per day last month.
According to Yakov and Partners, the absence of international technology providers (such as Halliburton, Schlumberger, Baker Hughes and Weatherford) is more acute in certain sectors. According to an expert report, companies from countries that Moscow considers "unfriendly" account for about 52% of hydraulic fracturing, while 90% of floating drilling rigs and 80% of equipment used for platform production are imported.
Even a non-specialist understands that as Russia's traditional reserves are depleted, the share of hard-to-recover oil in total production will grow. According to the consulting firm's report, more new wells will need to be drilled, with methods such as horizontal drilling more likely to be used. To do this, Russia will need to upgrade its fleet of about 1500 drilling rigs, 40% of which are seriously outdated.
The forecast of experts is disappointing: already now, a radical renewal of domestic
of technologies
in order to keep the production of important raw materials at the level, otherwise the industry will be strongly affected by the lack of innovation in addition to the sanctions.
True, it should be noted that these experts do not take into account such an important factor as the explored Russian fields, where the extraction of hydrocarbon reserves can be carried out by quite traditional methods, using long-established domestic technologies.