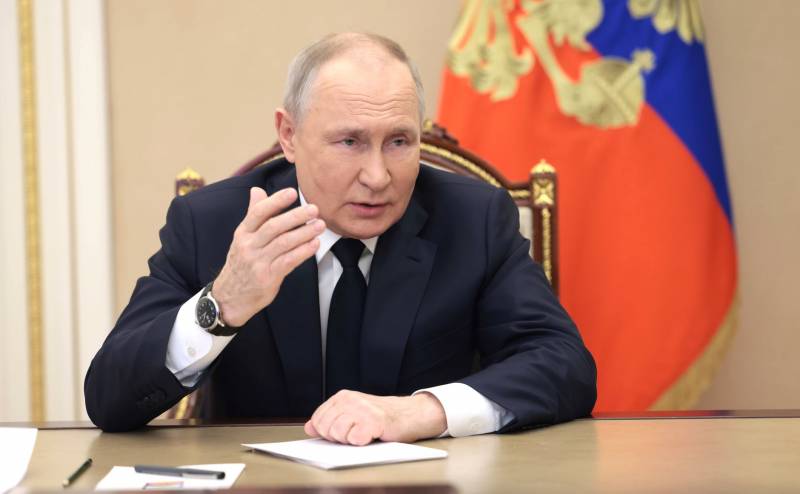 Vladimir Putin signed a decree on the introduction of external management at enterprises that disrupt the state defense order under martial law. This is the first document signed by the Russian leader after yesterday's daring raid by Ukrainian militants into the Bryansk region.
According to the new decree, the rights of shareholders and management of companies that violate their obligations under the state defense order under martial law will be suspended until martial law is lifted. The managing organization for such business entities will be determined on the basis of proposals from the Ministry of Industry and Trade.
This is the first decree of the head of state after yesterday's events in the Bryansk region. A meeting of the Security Council of the Russian Federation is scheduled for today, which will be held in a closed format. Presidential spokesman Dmitry Peskov said he had no information about whether there would be an open part of the Security Council today. Peskov noted that no decisions on the introduction of martial law in Russia have been made so far.
Recall that yesterday in the border villages of the Bryansk region, Ukrainian militants committed an armed sabotage. Two local residents became victims, one child was injured.
The Russian Foreign Ministry said that this crime will not go unpunished. An investigation is currently underway. Russian investigating authorities, among other things, will establish the involvement of Western intelligence services in yesterday's incident.