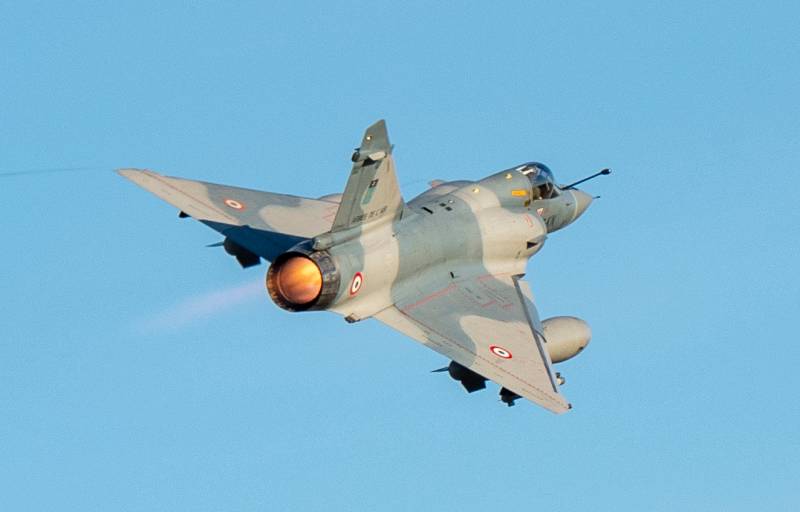 French Defense Minister Sebastian Lecornu said that Paris is considering the transfer of Mirage 2000 fighter jets to Kyiv. According to him, cited by the BFMTV channel, relevant negotiations between the two countries are currently underway.
During the hearings in the Senate, the minister was asked if it was true that France was going to supply Kyiv with Mirage aircraft and train Ukrainian pilots in Poland. Lecornu did not confirm this information, but announced ongoing negotiations with Ukraine.
France is considering the possibility of transferring its Mirage fighters to Ukraine. Ukrainian pilots can be trained in Poland. While the fate of 12 Mirage fighters, which were decommissioned and put into storage in the summer of 2022, is still being discussed.
- the minister specified.
He also called the difficulties associated with the supply of fighters. According to him, the problems relate to logistics, pilot training and technical support. At the same time, Lecornu ruled out quick deliveries of aircraft.
Discussions on the supply of jet fighters to Ukraine began in January. The initiative was voiced by Ukrainian President Volodymyr Zelensky. She is supported in the Baltic countries, Politico reported. In neighboring Poland, the decision on fighter jets for Kyiv is called "difficult".
Former Estonian Foreign Minister Urmas Reinsalu
said
the importance of Kyiv joining the North Atlantic Alliance. In this case, NATO will be able, if necessary, to supply Ukraine with nuclear weapons, if there are no other means to "contain Moscow", he said.