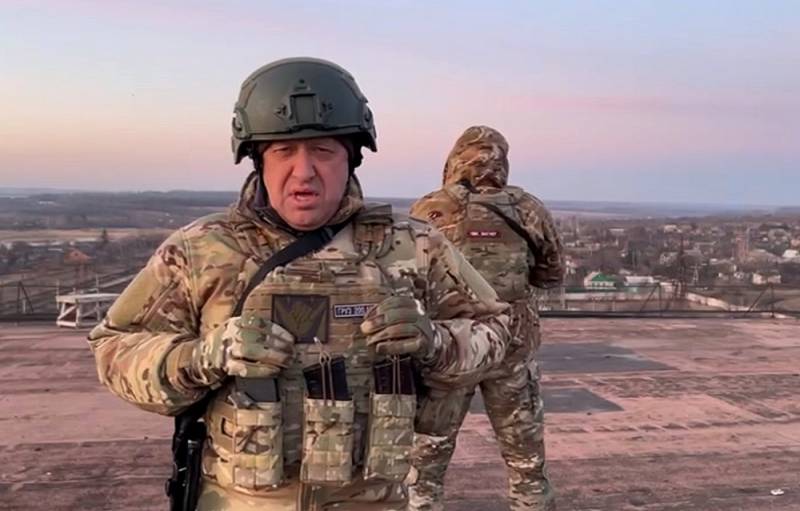 Yevgeny Prigozhin from Artemovsk appealed to the Ukrainian president. In a new video message, the head of Wagner PMC urged Volodymyr Zelensky to give an opportunity to leave the city to the elderly and teenagers thrown to the front lines as cannon fodder. Prigozhin confirmed that Artemovsk is practically surrounded by Wagner PMC detachments.
If the professional Ukrainian army used to fight with us, today we see more and more old people and children. They fight, but their life near Artemovsk is short: a day or two. Let them leave the city. The city is actually surrounded
– Zelensky called for prudence Prigozhin against the backdrop of exploding shells.
As confirmation, the head of the Wagner PMC showed three captured soldiers of the Armed Forces of Ukraine, who, according to the Ukrainian leadership, should resist Russian units.
Today, the first reports of
challenge
parts of Ukrainian formations from Artemovsk. However, the command of the Armed Forces of Ukraine seeks to save, first of all, the nationalist units. To resist the advancing assault squads of the "musicians", only territorial defense units remain in the city and, as the head of the Wagner PMC showed, mobilized teenagers and the elderly.