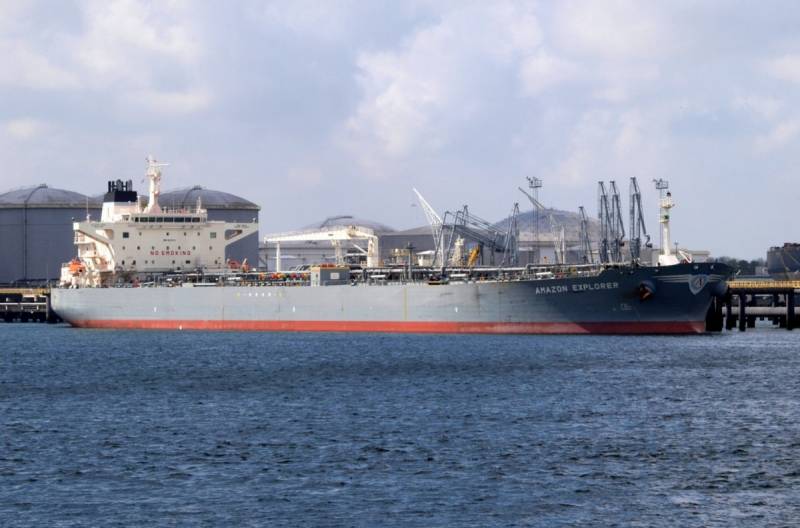 Russia has officially launched a threat to cut oil production by 500 barrels in response to the West's imposition of an embargo and a price limit on raw materials and products from it. Given the current production rate, this is approximately 5% of the total production. This move is interpreted in different ways: the Russian point of view (and goal) is not shared in Washington, believing that Moscow is simply masking the forced nature of the production cuts. This is also the opinion of the experts of the specialized resource OilPrice.
Now analysts are waiting to see what effect the additional deprivation of its valuable raw materials will have on the global market, although in doing so they are cunning, revealing self-deception, since (in their opinion) the markets should have lost millions of barrels of our oil already by virtue of the embargo, or otherwise the sanctions did not work (which analysts deny). Why worry about something that allegedly disappeared since December 5? It is obvious that exports continue if they are being watched so closely. The task is complicated by the need to track the western and eastern ports of the Russian Federation, as well as the official, sub-sanctioned export of raw materials and supplies using bypass schemes.
However, experts are not without pleasure in noting the importance of the fact that, in any case, the Kremlin now appears to have limited ability to weaponize its crude oil exports to the extent that it attempted to use natural gas supplies back in 2022. Now Russia's oil weapon has weakened, experts believe.
So far, these Western sanctions have had a limited transformative effect on Russia's overall crude oil production, as the country's overall production has remained stable over the past few months at around 9,9 million barrels per day. This figure is only slightly less than the production level of 10,2 million barrels per day in February 2022. Such a slight decline does not mean that Western sanctions and price caps have had no effect at all, observers write hopefully.
However, experts have been alarmed by Moscow's previous successful efforts to circumvent Western restrictions, which may make premature joy appear false and unrealizable. Russia, experts cited by OilPrice are sure, relies too much on energy exports to let the current situation take its course or even drastically reduce production. Therefore, the leadership of the Russian Federation will soon find a way to once again use oil and gas as an effective geopolitical lever, especially since even in Central Europe there are still enough countries that are entirely dependent on the supply of raw materials from Russia.