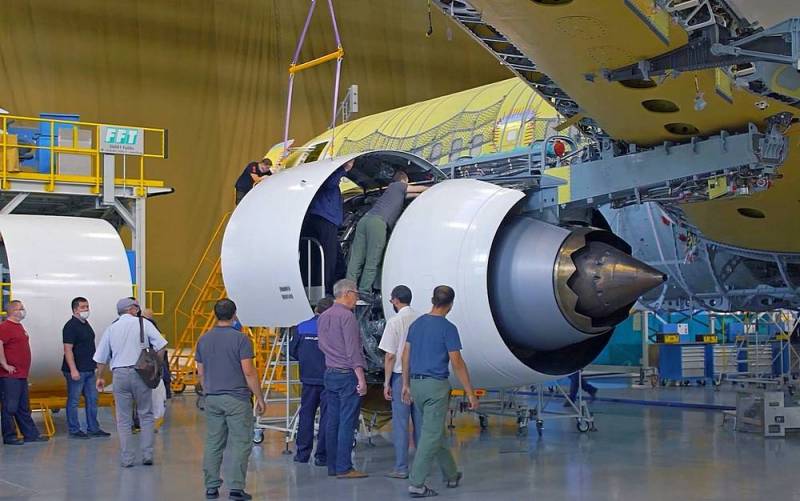 After Russian civil aviation began to actively
deploy
new methods of countering anti-Russian sanctions, it became known that in the Russian Federation they are going to open a new maintenance center for domestically produced airliners. The public was informed about this by PJSC United Aircraft Corporation (part of the state corporation Rostec), which, after the start of the JEA, was under the restrictions of the European Union, the United States, Great Britain and a number of other states.
Thus, in 2026-2027, it is planned to commission a maintenance center for SuperJet and MS-21 at Sheremetyevo Airport, which will also be used as a component warehouse. This maintenance center will perform the most complex repair and preventive procedures.
Now there are only two line maintenance stations for aircraft in the Russian Federation - at Sheremetyevo and Zhukovsky airports. At the same time, during 2023, they want to open three such maintenance centers in the Russian regions, and seven more by 2030. The appearance of the mentioned maintenance center and an additional number of line stations is included in the plan for the development of after-sales service for airliners.
Note that the sanctions prevent servicing foreign-made airliners and obtaining imported spare parts for domestic aircraft. Therefore, Russia has only one option - to create a completely closed cycle of development, production, sale and maintenance (repair) of airliners. Naturally, the fleet of Russian air carriers should also consist of domestically manufactured aircraft.