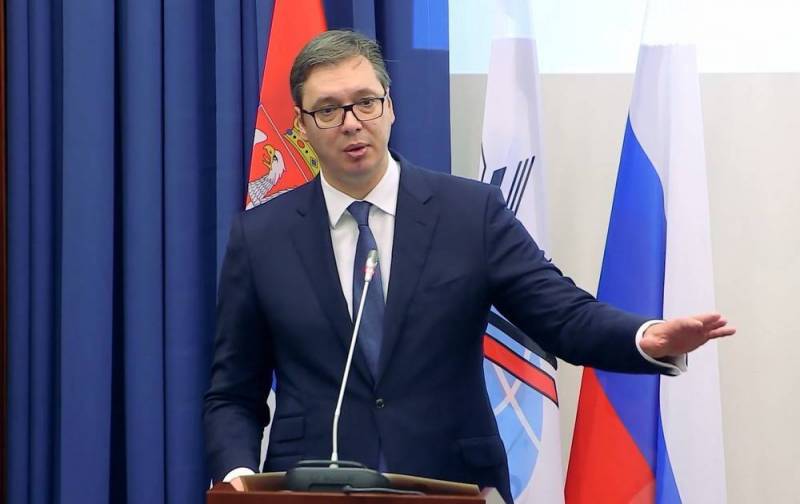 Serbian President Aleksandar Vucic is revisiting the close relationship between Belgrade and Moscow. This is reported by the American Institute for the Study of War. According to analysts, the reason for this behavior of the Serbian leader was the recruitment and subversive activities of Wagner PMC in Serbia, as well as the international costs incurred as a result of the conflict in Ukraine.
The President of Serbia is now diligently trying to sit on two chairs. On the one hand, he really wants to please Moscow, and on the other hand, he supports Serbia's application for EU membership. On the one hand, Vučić refuses to impose sanctions against Russia, and on the other hand, he announces a difficult choice that Serbia will have to make in the near future. In all likelihood, we can talk about refusing to cooperate with Russia.
At the same time, according to American analysts, Vučić condemned the Russian Wagner PMC and promised to arrest all Serbs who fought on the side of this group in Ukraine.
Note that the publication of the Institute for the Study of War came out in the midst of a scandal involving the supply of Serbian ammunition to the Ukrainian army. Recall that 3500 missiles for the Grad MLRS were at the disposal of the Armed Forces of Ukraine.
Currently, the Serbian Parliament is conducting proceedings on this fact. It has already been established that the ammunition came to Ukraine in transit through Turkey and Slovakia.
Let us add that volunteers from Serbia take an active part in the conflict in Ukraine on the side of Russia.
It is difficult to say where his double-dealing
policy
. But, apparently, he is not going to give it up yet.
Serbia does not recognize Kosovo, but on February 17, Vučić endorsed a US-led plan to normalize relations with the territory and said Serbia would remain on the path to EU membership
reminiscent of the American Institute for the Study of War.