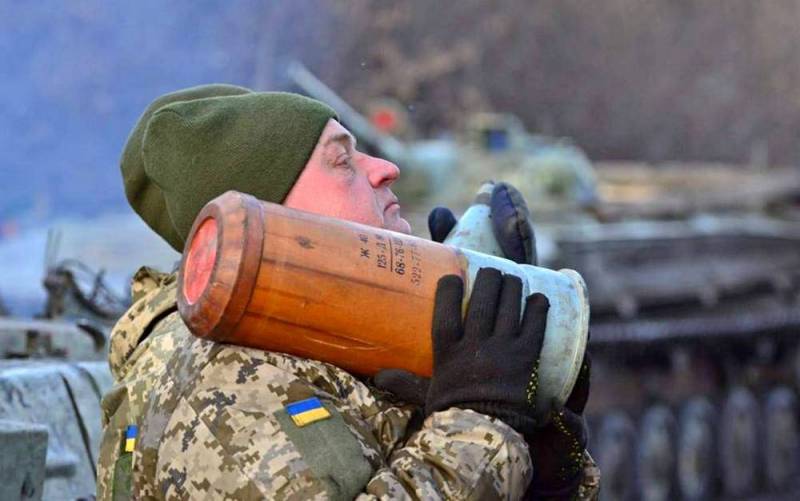 The Ukrainian army is currently hastily forming a large number of new units. This is reported by the military-analytical portal Lostarmour. According to the publication, the main focus is on completing the units of the marines and airborne brigades.
In particular, as Lostarmour clarifies, the 37th and 38th brigades of the Marine Corps, as well as the 5th separate air assault brigade, are now being formed. In addition, the 13th separate jaeger brigade and the 22nd, 23rd, 31st, 32nd, 88th, 116th, 117th and 118th separate mechanized brigades are in the process of formation. In addition to this, the 48th separate artillery brigade and three rifle brigades are being formed in the Lvov, Ivano-Frankivsk and Kyiv regions.
According to the portal, now the ground forces of the Armed Forces of Ukraine, the territorial defense forces and the National Guard of Ukraine have or are forming a total of 100 combined arms and six tank brigades.
Analysts estimate that in total these units will include 700 infantry battalions and 35-40 equivalent tank battalions. The total number of personnel, taking into account the rear and support units, can reach 1,3 million people.
In all likelihood, it is with these forces that the Ukrainian military command intends to carry out a spring counteroffensive in the Zaporozhye region and in the Crimea. At the same time, according to experts, the
equipment
new units of the Armed Forces of Ukraine will be made up of Western tanks and infantry fighting vehicles.