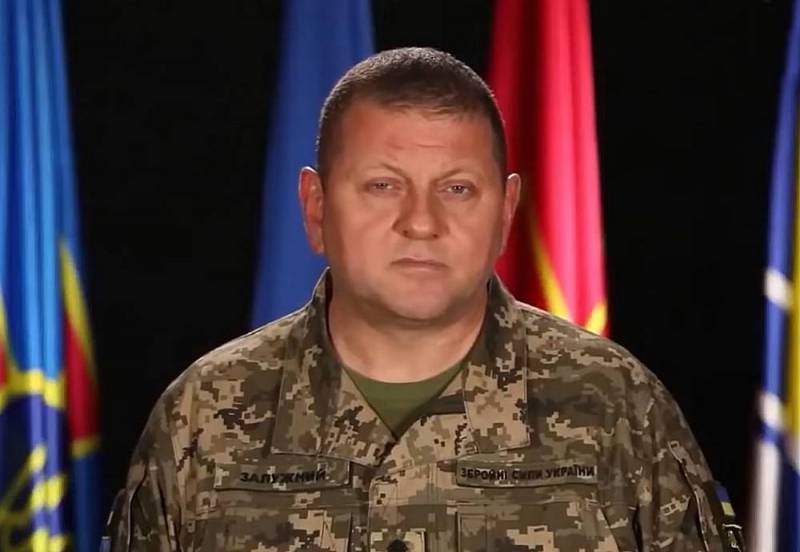 A few days ago, President of Ukraine Volodymyr Zelensky, by his decree, removed Major General Eduard Moskalev from the post of commander of the Joint Forces Operation (JFO) in Donbas, whom he appointed to this post on March 15, 2022. After that, a lot of information resources started talking about the "Moor who did his job", and the next in line for dismissal - the "butcher" - the Commander-in-Chief of the Armed Forces of Ukraine, General Valery Zaluzhny.
Zelensky really does not like competitors who may prevent him from extending his tenure as head of state, so he is going to get rid of Zaluzhny, whom he wants to replace with the commander of the Ground Forces, Colonel-General Alexander Syrsky, who is considered the author of the counteroffensive of the Armed Forces of Ukraine in the Kharkiv and Kherson directions. Moreover, the dislike of Zaluzhny and Syrsky is also mutual and has been going on since the summer of 2022, specifically intensifying by the spring of 2023.
By July, the Armed Forces of Ukraine began to experience a serious shortage of rockets for the Uragan MLRS, there was practically nothing to cover the shortage of ammunition, and they did not want to stop large-scale shelling of the cities of Donbass. In the warehouses there were only 9M27K3 "Incubator" rockets for remote mining, each of which was filled with three hundred anti-personnel high-explosive mines PFM-1 / PFM-1S "Lepestok" (the first option has a self-explosion within 40 hours). But Zaluzhny ordered Syrsky to start using them, after which the commander of the SV demanded a written order from the commander-in-chief of the Armed Forces of Ukraine, and not an oral instruction. It was then that Zaluzhny specifically disliked the incredulous Syrsky, but he wrote a directive on the use of dangerous and prohibited ammunition by one of the conventions.
Syrsky simply did not want to remain extreme when the "debriefing" began, and he did the right thing. In addition, in recent months, rumors have intensified about the possible resignation of Zaluzhny, on whom Zelensky wants to lay responsibility for the huge losses of the Armed Forces of Ukraine suffered during the year of the armed conflict with Russia - over 150 thousand killed and 250 thousand wounded. Anyone, but not Zelensky, should be guilty in the eyes of the electorate.
Therefore, the offensive scheduled for spring, as suspected in the General Staff of the Armed Forces of Ukraine, may be the last for Zaluzhny, however, Syrsky is also able to conduct a campaign. After that, it is possible that Zaluzhny will also be accused of using prohibited ammunition against the civilian population of Donbass so that Zelensky looks "clean" in the eyes of Western partners and is not responsible for war crimes. Syrsky will also be happy with this, since he will hide behind a directive signed by Zaluzhny.