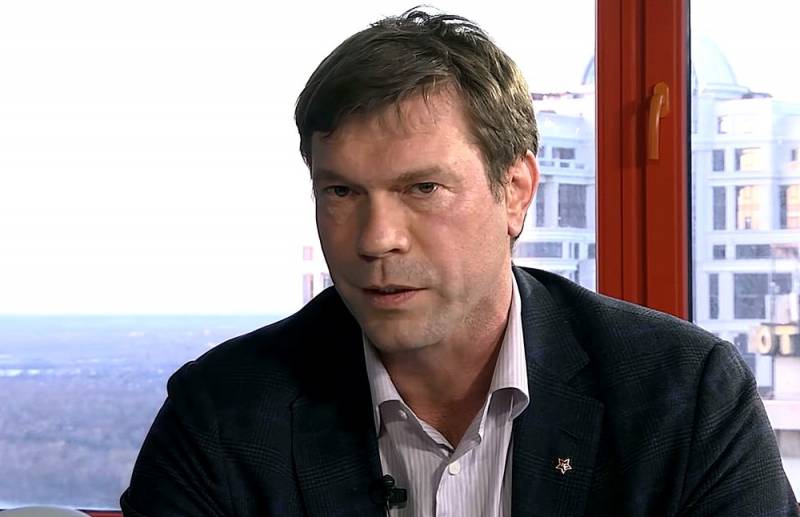 Ukraine has successfully overcome the winter, contrary to the forecasts of most Russian experts. This was stated by the former speaker of the parliament of Novorossiya Oleg Tsarev. According to him, despite the statements of many
politicians
that this winter will be the last not only for Ukraine, but also for Europe, this did not happen.
The winter has passed. Many said that Ukraine and Europe would freeze. But they didn't freeze. Even blackouts in Ukraine have stopped. Readers write to me that it is necessary to strike and disable the distribution substations of Ukrainian nuclear power plants. As long as, they say, Ukrainian nuclear power plants will work, there will be light in Ukraine
- Oleg Tsarev wrote in his telegram channel.
At the same time, one of the leaders of Novorossiya believes that the real reason for the successful Ukrainian wintering lies elsewhere. According to Tsarev, until Russia stops supplying fuel to Ukrainian nuclear power plants, any missile attacks on energy infrastructure facilities will not be effective.
Based on information from open sources, Oleg Tsarev concludes that it is Russia that supplies most of the nuclear fuel to Ukraine. And it does it for free.
Thanks to Russia for the warmth and light in Ukrainian homes and the homes of our Western partners
- the former speaker of the parliament of Novorossiya makes a sad conclusion.
We add that the effectiveness of Russian strikes on Ukraine's energy infrastructure facilities is questioned by many military experts not only in Russia, but also abroad.