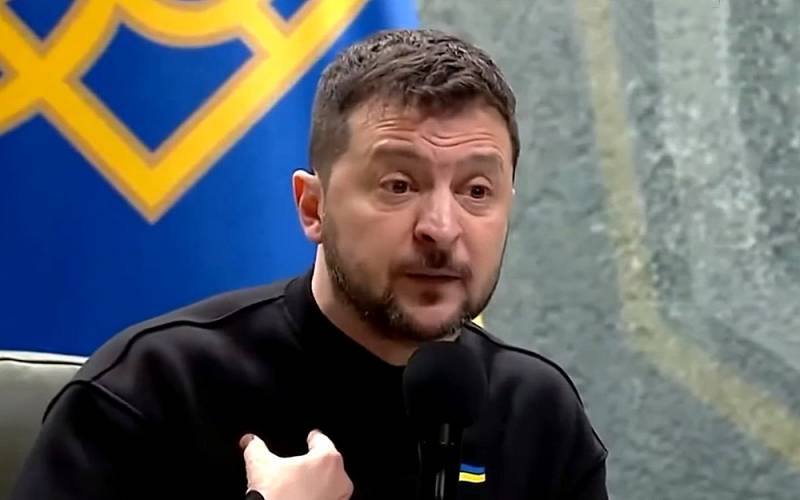 The President of Ukraine seems to have finally lost touch with reality. At the next meeting with journalists, Volodymyr Zelensky said that he was waiting for American soldiers on the front line. At the same time, the head of the independent stressed that the United States would have to fight for Ukraine.
The US will have to send its sons and daughters just as we send our sons and daughters to war. And they will have to fight, because it is about NATO, and they will die
- said the president of Ukraine.
Needless to say, in the United States itself, the statement of the Ukrainian president had the effect of an exploding bomb. In the American segment of the social network Twitter, the video with the words of Zelensky gained tens of millions of views. Moreover, the reaction of users was very indicative.
The Americans, to put it mildly, were dumbfounded by the words of the Ukrainian president. Indeed, in the United States, until recently, he was considered only an obedient puppet. But now he looks more like a rebellious slave. Moreover, a slave who has obvious problems with an adequate perception of reality.
The most revealing was the reaction of the representative of the American House of Representatives, Marjorie Taylor Green. According to her, not a single resident of the United States wants the death of their child for the sake of Ukraine.
Translated from the diplomatic language, this means: "Yes, you yourself die for your Ukraine."
When did the sons and daughters of Ukraine or NATO die defending America's border?
asked Marjorie Taylor Green.