The idea of ​​a joint Russian-Chinese CR 929 airliner appeared relatively recently, in 2014. This is a project of a promising wide-body long-range aircraft for 250 - 300 passengers. He is already awaiting in the Asian market, where he will seriously compete with the American Boeing Corporation and the European company Airbus.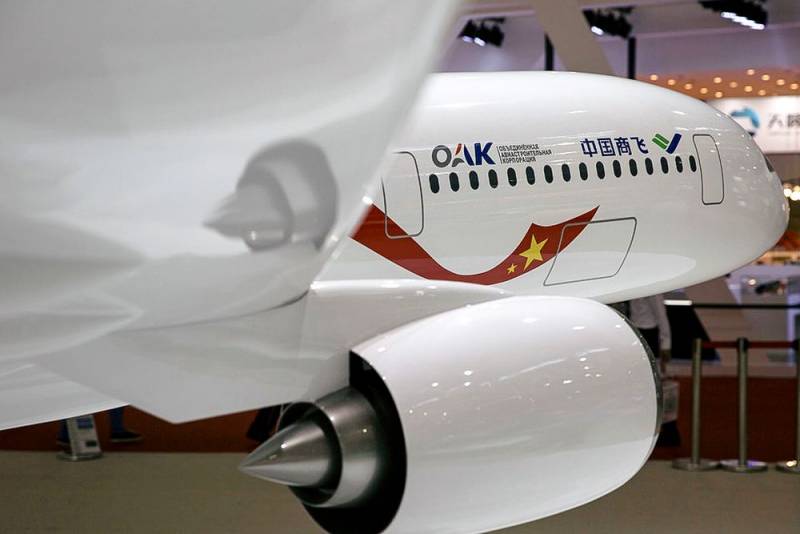 During this time, the designers made a giant leap, from the small layout of 2016, to the full-scale version of the 1: 1 aircraft, which was first demonstrated on November 6, 2018 at the opening Zhuhai air show.
Salon liner three-class layout. It is equipped with two rows of first class armchairs, three rows of business class armchairs and four rows of economy class armchairs. On board there is an entertainment system, so it is designed for a long stay in the air and people all this time need to do something.
The Russian UAC and the Chinese COMAC are developing. Moreover, in the basic version of the CR929-600, the aircraft is capable of transporting 280 people for 12 thousand km. And there will be two other versions: CR 929 - 500 it has a shorter fuselage and CR 929 - 700 it has a larger fuselage. By the way, the letters C and R indicate the participating countries: China and Russia.
KLA President Yuri Slyusar said that the products will be in high demand, there is already serious demand for them. Only one Beijing, in twenty years, is ready to "digest" a thousand of such airliners. But Asia is not only China - it is the fastest growing region on the planet with a large number of densely populated countries. Russia has more modest appetites, about one hundred and twenty pieces, they are associated with the hope of a domestic aviation industry.