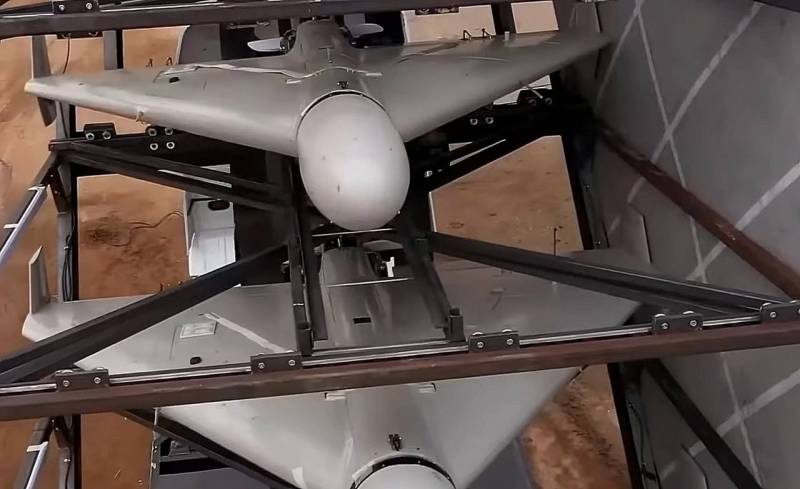 In its regular report, the UK Department of Defense announced a new launch point for Russian drones to strike at Ukrainian infrastructure. According to the British Defense Ministry, Geraniums were launched towards Kyiv on February 27 from the territory of the Bryansk region.
Previously, sites for launching kamikaze drones were located in the Krasnodar Territory. The new starting point for the UAV forces Kyiv to stretch the already few air defenses over a greater distance and complicates the interception of Geraniums. The report also notes the shorter distance from the new launch point to the Ukrainian capital.
The Shahed UAVs were most likely launched from the Bryansk region of Russia. Previously, the only observed launch site since mid-December 2022 was the Krasnodar Territory, across the Sea of ​​Azov. The second launch pad would give the Russians a different direction of attack, closer to Kyiv. This will likely reduce the time spent in the air over Ukraine and try to further stretch the Ukrainian air defense system.
- says a report published on the official portal of the UK Ministry of Defense.
The document also noted a decrease in the number of launches of kamikaze drones by the Russian military. According to the British, the Russian Federation has exhausted its stock of attack drones and is currently looking for ways to replenish them.