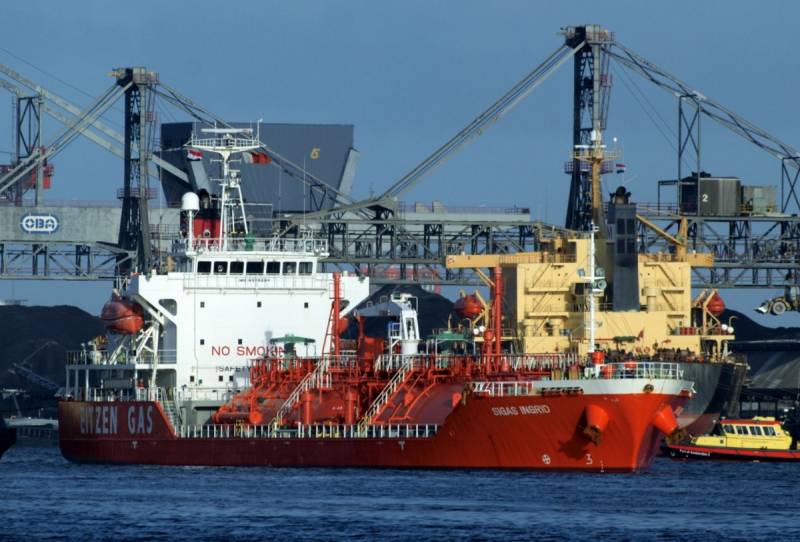 According to the International Energy Agency (IEA), imported gas supplies to Europe could be hit harder than expected due to a larger surge in demand from China. Europe, therefore, will be left without fuel from Russia, and without record deliveries of American LNG. However, according to Bloomberg, liquefied raw materials will still get into the EU, but only after it becomes the property of Chinese (including state-owned) companies.
While China's demand is still the "big unknown", even the most optimistic scenario could see the Asian country's LNG imports rise by 35% in 2023, as the IEA's quarterly report transparently hints at. Such a skew would increase global competition for fuel and could drive prices up to the "unsustainable" levels seen last summer, the experts who wrote the report said.
According to the IEA, total gas consumption in China is currently expected to grow by almost 7% in 2023. But this difference in domestic demand is likely to be covered by Russian fuel coming through pipelines, whose rates are also growing. And huge LNG imports (every major Chinese energy company has a long-term contract with US traders) will be almost all re-exported to the EU if there is a sufficiently favorable price and demand.
It is not difficult to imagine such an outcome of excessive consumption by Chinese importers of excess volumes of gas. In past years, they have already resold imported fuel to many countries in the world, including Europe. Since then, the number of agreements, as well as the contracted volumes of raw materials, have only grown. The IEA estimates that China is importing 40 billion cubic meters more LNG this year than last year. That is how much gas can be expected in the form of options on European commodity hubs.
Probably, the EU is well aware of all these circumstances, especially given the sharply reduced gas prices, which will automatically redirect the views of American traders to Asia. Industry experts from the Old World have already expressed their concerns about this. They are concerned about the degeneration of normal, predictable relations in the gas sector into a form of fortune-telling on the coffee grounds, when it becomes impossible to predict where the LNG cargo, which has the property of mobility, will end up in the next moment.