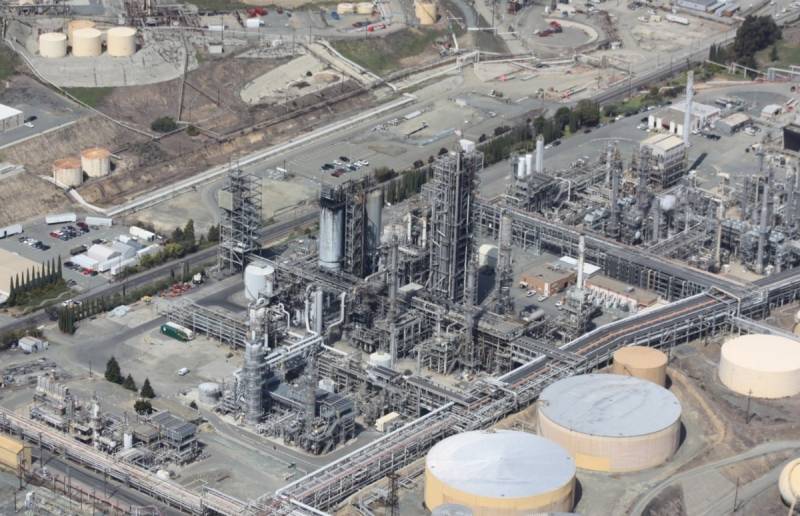 The industry and science of the United States has always been at the forefront both in terms of domestic consumption
of technologies
products and their export to other countries. However, since the start of the shale energy boom in the mid-2000s, America's international image and position have been gradually transformed. The energy component has also been added to the geopolitical influence. OilPrice columnist Michael Kern writes about this.
Actions of the Washington
politicians
(after the state ceased to depend on external supplies) became more self-confident and daring, since from partner and friendly, of a voluntary and creative nature, relations with Washington's allies became more pragmatic and based on
economic
dependencies.
As the author writes, the shale boom has seriously affected geopolitics and lobbying in Washington. The very form of thinking and approach to international relations has changed there. And although the White House often ridiculed Russia, calling it a "gas station country" (despite the fact that the emphasis on exports has developed historically), the United States, having replaced the Russian Federation in this world post, embarked on this path absolutely consciously.
What began as a revolution in the science and technology of mining ended as a banal greed with the simultaneous implementation of plans to enslave the allies. Washington deliberately chose this path, not too elegant, but extremely effective and reliable.
The observer rightly notes that the stagnation in the industry is hard to hide. At the beginning of the first years of the shale boom, it spurred science and progress, innovative breakthroughs were made, but now, a decade later, little has changed in the technical side of things, but everything has stepped far in the political and economic.
However, the moral side of the matter is the last thing Washington thinks about. The rise in US energy production has also significantly changed the global power dynamics, especially between Russia and Europe. And this is all that worried the administration in the White House, whichever of the two parties may rule in it.
Before the shale boom began, Russia had significant influence over European countries due to its position as a major supplier of natural gas, but the possession of a major resource freed America's hands.