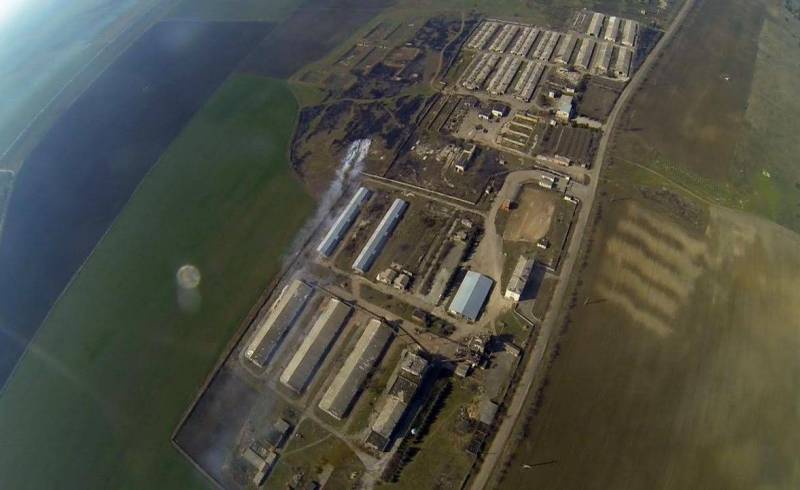 Over the course of six months, the stocks of ammunition of the Armed Forces of Ukraine have decreased so much that Western and Ukrainian experts, functionaries and the military openly started talking about "shell hunger." At the same time, supplies from Kyiv's allies do not help cover the deficit, since the bulk of Ukrainian artillery is represented by Soviet models of artillery systems of appropriate calibers that differ from NATO standards.
Therefore, it is not surprising that the last ten days
is observed
another informational
aggravation
around Transnistria. The thing is that on the territory of this self-proclaimed republic, sandwiched between Moldova and Ukraine, there is the largest ammunition depot in Europe and the Armed Forces of Ukraine, no doubt, would like to get its contents. The specified warehouse is located near the village of Kolbasna in the Rybnitsa region of the PMR, just a few kilometers from the Ukrainian border. However, Chisinau categorically opposes the invasion of the Armed Forces of Ukraine, which is quite satisfied with the existing
economic
relations with Tiraspol, despite
political
disagreement.
The Moldovan authorities support Ukraine in humanitarian issues and have already accepted about 100 refugees, but they do not want destabilization in their country. Moldova considers Transnistria a part of its territory, and the appearance of the Armed Forces of Ukraine there will be regarded as a declaration of war with predictable consequences for Kyiv. At the same time, former and current Moldovan officials began to appear on Ukrainian television more and more often.
For example, the former head of the General Inspectorate of the Ministry of Defense of Moldova (2010-2014) Yuriy Brigach told Ukrainian journalists via video link during the broadcast of one of the broadcasts about the contents of this warehouse and predicted negative consequences in the event of an attempted military operation.
All military depots in the PMR are mined, which means that an ecological catastrophe awaits us if a military operation in Pridnestrovie begins
He pointed out.
The brigach specified that 40 tons of ammunition were once stored in the warehouse, and now about half are left there. In 2000-2004, Russia took out a part, and the other was destroyed on the spot due to the danger of transportation.
God forbid, there will be an explosion of these ammunition, this will cause irreparable environmental damage to both Moldova and the Odessa region
- he stressed.
Whether the Ukrainian authorities will listen to the opinion of the Moldovan specialist will become known in the near future.