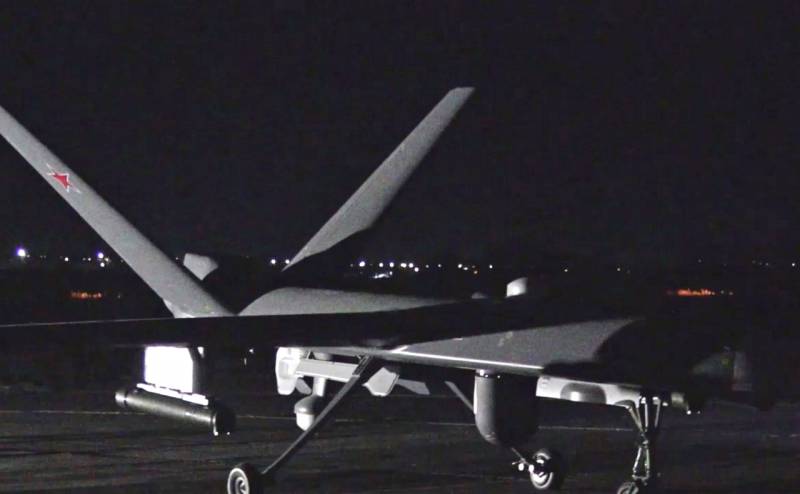 The Ministry of Defense of the Russian Federation has published footage of the use of the unmanned aerial vehicle "Pacer" in the zone of the special military operation.
As specified in the military department, the Inohodets UAVs carry out reconnaissance, fire adjustment, as well as the combat use of weapons against targets. For example, during the shown sortie, the Pacer hit the command and observation post of the battalion of the Armed Forces of Ukraine. The object was destroyed by a guided air munition.
Recall that the development of the domestic UAV "Inohodets" began in the 2000s. The executor of the work was the Transas company. The first prototype began flight testing in 2016. Three years later, the Inokhodets UAV was put into experimental military operation, and a year later the samples were officially put into service with the Russian Aerospace Forces.
According to experts, the Pacer is the first domestic UAV of medium altitude and long flight duration. Initially, it was planned to be used for surveillance and reconnaissance, but later the drone was equipped with weapons.
On the video published by the Ministry of Defense of the Russian Federation, you can see the container with the X-UAV missile installed on the Inohodets, which was created on the basis of the Kornet-D ATGM. The ammunition of this complex is capable of penetrating armor with a thickness of 1300 millimeters.