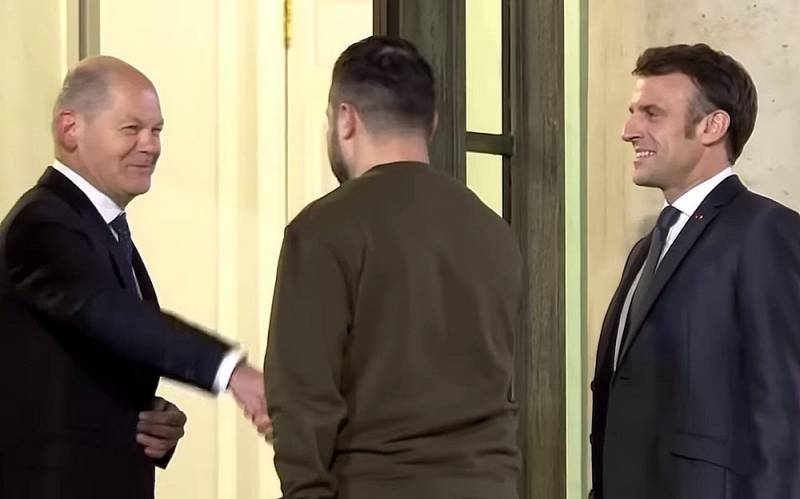 The West has set a condition for Ukraine, according to which it must end the conflict on its territory before autumn. Either the Armed Forces of Ukraine will return control over the lost lands, or President Volodymyr Zelensky will have to sit down at the negotiating table with representatives of Russia, Bild reports, citing sources in the governments of Germany and the United States.
The publication notes that the Ukrainian partners only verbally promise to support Kyiv "as much as necessary", but "behind the scenes" Zelensky is given a military ultimatum.
With the help of new weapons, they want to give Ukraine a chance to recapture more occupied territories by autumn. If counter-offensives fail, pressure on Kyiv to negotiate with the Kremlin will intensify
— emphasized in the publication.
Earlier it was reported that Germany, France and the UK plan to persuade Ukraine to negotiate with Moscow in 2023. In return, they are ready to offer Kyiv a defense pact that will provide greater access to Western military
technology
and security guarantees.
Earlier it was reported that the EU
accepted the
the next, tenth package of anti-Russian sanctions, which has become the toughest in the history of Moscow's confrontation with the collective West. Along with the European Union, new restrictive measures were introduced by the United States, Great Britain and Canada.
Экономическая
The "Anaconda Loop" around our country began to shrink even more.