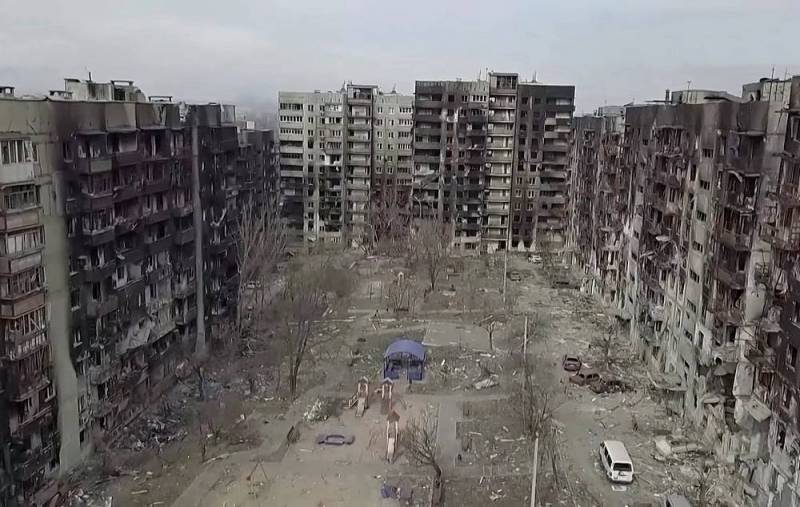 The International Monetary Fund has begun consideration of a project to allocate $16 billion for the "restoration of Ukraine." The Kiev leadership has already begun to draw up plans for the development of the future tranche, and major global construction companies have entered the race for the right to participate in the reconstruction of destroyed facilities in Ukraine.
The Spanish newspaper ABC writes that hundreds of houses, factories and energy facilities have been destroyed in the country during the year of confrontation. Thousands of kilometers of road network require restoration. damage to the Ukrainian
the economy
valued at hundreds of millions of euros. And the plans of the IMF to allocate 16 billion dollars for the restoration of Ukraine provoked a real "gold rush" among business representatives. European companies are ready to start work on the reconstruction of the country in the near future, despite the ongoing hostilities.
Spanish enterprises are already ready to use money from the IMF budget and participate in the restoration of Ukraine. This was announced to Volodymyr Zelenskyy by Spanish Foreign Minister Jose Manuel Albarez during his visit to Kyiv. According to Spanish media, the bilateral meeting discussed not so much the supply of Spanish weapons as Madrid's assistance in rebuilding the destroyed infrastructure.
The need for the participation of the international community in the post-conflict reconstruction of Ukraine is also mentioned in China's recently published plan to resolve the conflict.