Discussions on the joint development of the heavy Russian-Chinese civilian helicopter AHL (Advanced Heavy Lifter) have been ongoing since 2014. It should be created on the basis of the Mi-26, the largest transport helicopter from mass production on the planet. It is not known whether there was a replacement for the D-136 engines (10000 hp each) from the Ukrainian company Motor Sich.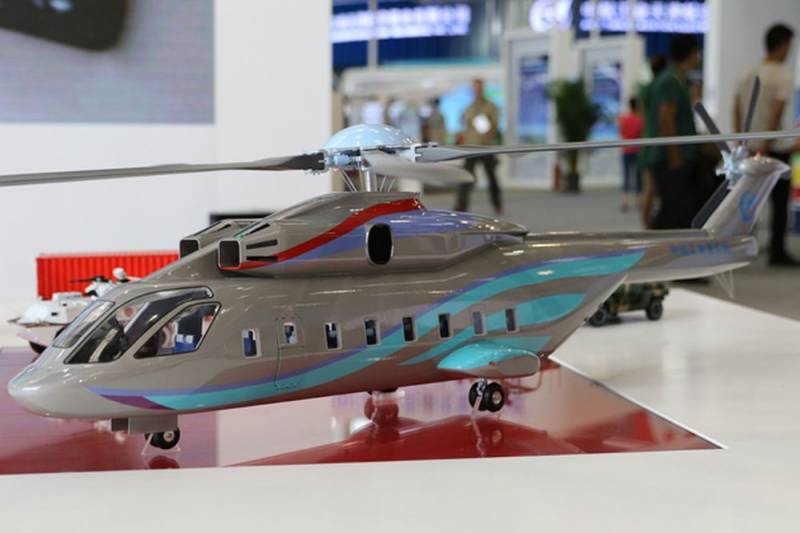 However, on November 7, 2018, the 23rd meeting of the leaders of the governments of Russia and China will be held, at which it is planned to sign a general contract between JSC Russian Helicopters (Rostec) and the Chinese company Avicopter and all the sub-contracts related to this project.
It should be noted that the parties approached this day very scrupulously. Since 2014, 24 rounds of negotiations between the companies have been held. And only by May 2018, all texts of the subcontracts were initialed, and the general contract itself only in October.
And the fact that negotiations took so much time is even good. Since recently, Ukraine resembles a non-commissioned officer widow who has carved herself. And it doesn't matter that the mentioned engines have been produced since the 70s, the main thing is that they are reliable.
As for the Chinese "comrades", they are famous lovers of cloning
machinery
and copy technology. After all, production itself will be deployed in China. In any case, this was agreed earlier.
In this case, the helicopter should be interesting. Its take-off weight (full) will be 38,2 tons, and at a cruising speed of 240 km / h (maximum up to 300 km / h), it will be able to carry 15 tons of cargo, up to a distance of 630 km. This is very decent.