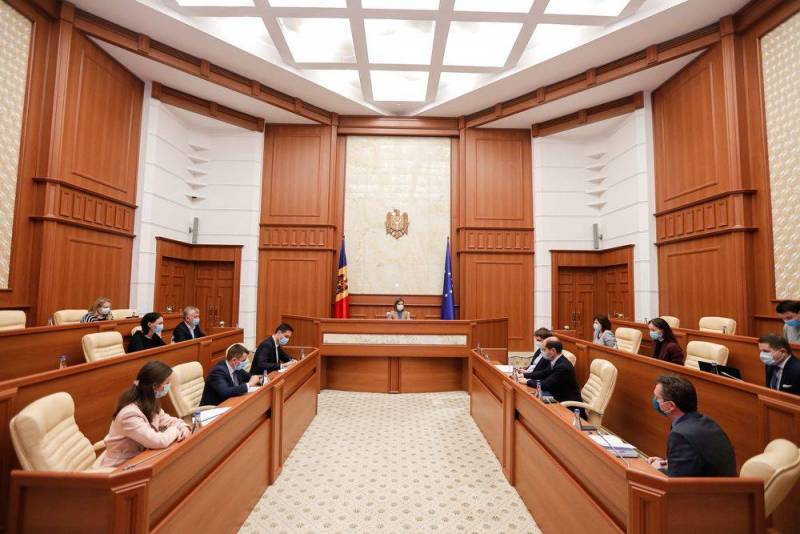 Moldova does not plan to discuss the problem of joining NATO. This was stated by the Speaker of the Parliament and the head of the ruling Action and Solidarity party, Igor Grosu. At the same time, the politician emphasized that the military in Pridnestrovie is better equipped with weapons than the national army of the republic.
It should be noted that it is Moldova, according to military experts, that may soon become the second front of NATO against Russia. The Ministry of Defense of the Russian Federation issued a statement a few days ago accusing the Ukrainian army of preparing a provocation in Transnistria.
According to the defense department, Ukraine has pulled a large number of personnel and
equipment
. Military journalists believe that one of the goals of the impending provocation is the capture of an ammunition depot in the village of Kolbasna.
According to analysts, the ammunition available here will be enough to conduct hostilities for at least several months. The Russian Ministry of Defense has already stressed that any provocation in Transnistria will be regarded as an attack on Russia.
Recall that a Russian peacekeeping contingent is now quartered in Pridnestrovie. The total number of military does not exceed two thousand people. However, they do not have heavy weapons.
According to open sources, the Armed Forces of Ukraine are concentrating personnel and equipment near the borders of Transnistria, hiding the military in the homes of civilians.