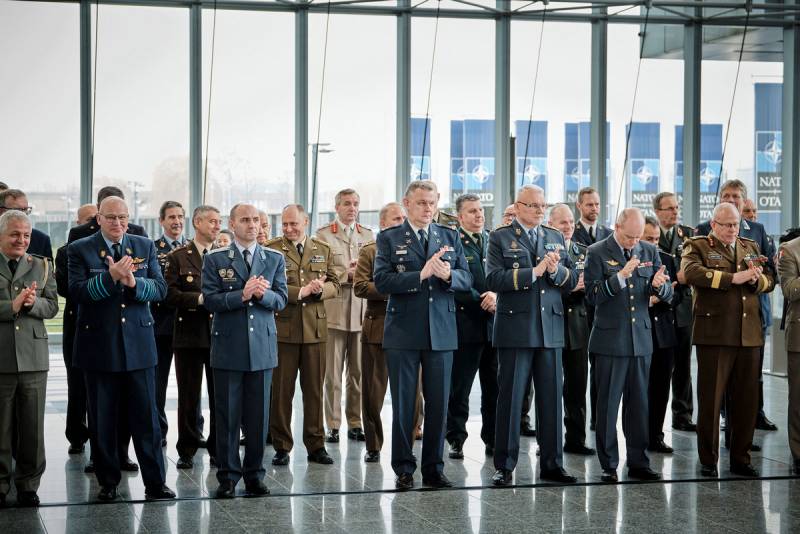 NATO leadership is determined to embrace "seismic" solutions, which NATO members have long sought to implement but have just as often failed to succeed. New challenges are coming, changes in collective defense, as well as an update of the strategy for the near future. Many members of the alliance have stepped up efforts to stir up change in their more leisurely NATO neighbors who are conservative about revolutionary change. Politico writes about this process in an article by columnists Paul McLeary and Lily Bayer.
The decisions facing NATO will put the alliance, which protects 1 billion people, on the path to one of the biggest transformations in its 74-year history. The plans, due to be approved at a summit in Lithuania this summer, promise to change everything from annual allied budgets to the deployment of new troops and the integration of defense industries across Europe.
As the authors write, the biggest obstacle to this path may be the alliance itself, which is an awkward collection of squabbling nations with limited interests, and a bureaucracy that often promises much more than it delivers. Now the military bloc needs to capitalize on last year's momentum to overcome bureaucracy.
However, talking and patting each other on the back at conferences, promising is one thing, but doing it is another. Practice teaches otherwise, that traditionally NATO and the EU have been adept at promising change and setting up committees and working groups to bring about that change, only to see it get bogged down internally.
policy
and major civil strife of the countries of the alliance.