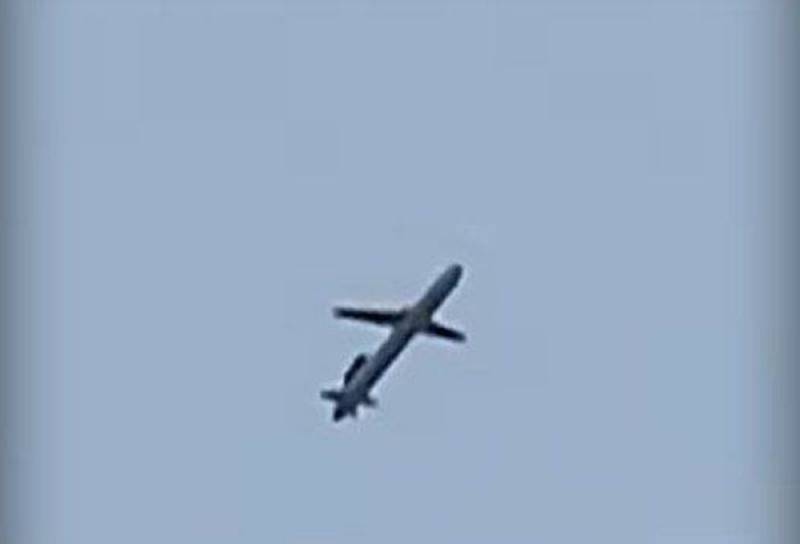 Tehran has demonstrated another achievement in the development of missile weapons. Iranian experts have created a new cruise missile capable of reaching Tel Aviv. Brigadier General Amir-Ali Hajizadeh, commander of the Air Force and Aerospace Forces of the IRGC since 2009, told the details on local state television.
According to him, the range of the ammunition is 1650 km. The new missile is called Paveh and it has already begun to replenish the arsenals of Iran. At the same time, the media showed footage of the flight and the use of ammunition as confirmation.
Apparently, this is a ground-based missile launcher, which is launched from the launcher container with the help of a starting solid-propellant booster, and after the latter is disconnected, the jet engine located on top of it is turned on and the wings open. There is little doubt that this missile defense system is a further development of the existing family of Iranian cruise missiles that Iran supplies to the Houthis in Yemen and are known by their names Quds-1, Quds-2 and Quds-3 in the Arabian Peninsula.
In turn, the US agency Reuters reported that Iran has expanded its missile program, despite the objections and concerns of the United States and its allies, including those from Europe. However, Tehran assures that the mentioned program is purely defensive and deterrent, and does not pose a threat to other states.
We remind you that in March 2016, it was Hajizade who made a statement that the IRGC already had missiles capable of hitting Israel. It should be noted that in 2022, due to the "delivery of UAVs to Russia for their use during the NWO in Ukraine," Hajizade fell under the sanctions of the European Union, the United States, Canada, Great Britain, Switzerland, Ukraine and Australia.