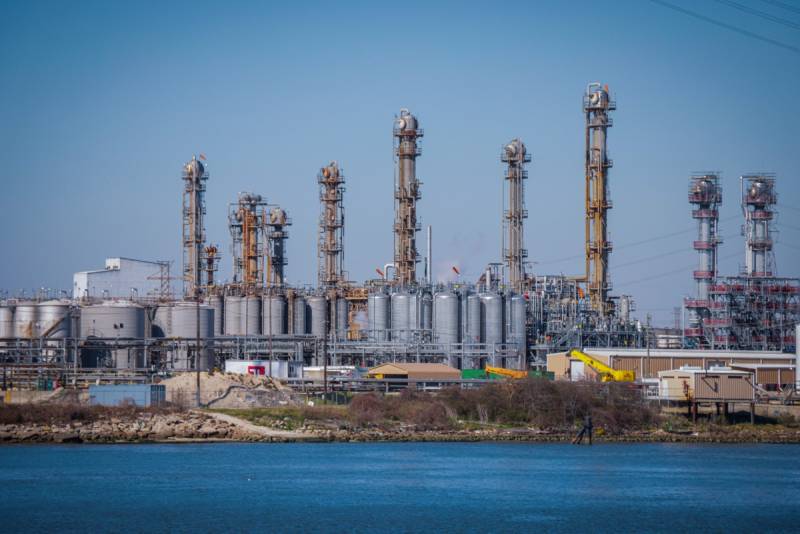 Destructive, anomalous decisions of Russophobic governments in Europe and the USA lead to anomalous events (equivalent to incidents) in the energy market. In addition, equally abnormally warm weather, in combination of factors, has led to the most complex and diverse, profound changes in the natural gas production and redistribution industry on the planet: the cost of fuel continues to fall after a sharp jump last year.
However, if in 2022 the price of fuel went up for no reason, increasing prices beyond measure, now it is just as unjustifiably cheaper, approaching the profitability threshold of production, which negatively affects the business of mining companies.
US shale gas producer Chesapeake Energy was one of the first to say it would cut its active rig fleet in the wake of the price drop, OilPrice writes. Other companies are expected to follow suit.
A few days ago, the price of raw materials in the US fell to a record low of $76 per thousand cubic meters ($2 per Mmbtu), although previously the historic record low was $100. And the usual multi-year profit-making market value is $160 ($5 per Mmbtu).
Thus, the time of low prices is bad
news
not only for Europe (where the price of gas is about 550-600 dollars per 1000 cubic meters), but also for the USA. The European energy system, however, like the global one, was only good with cheap Russian gas, in all other cases, reports of a record price reduction promise only negative, especially in an industry where moods and the future depend solely on the thirst for momentary profit and super profits.