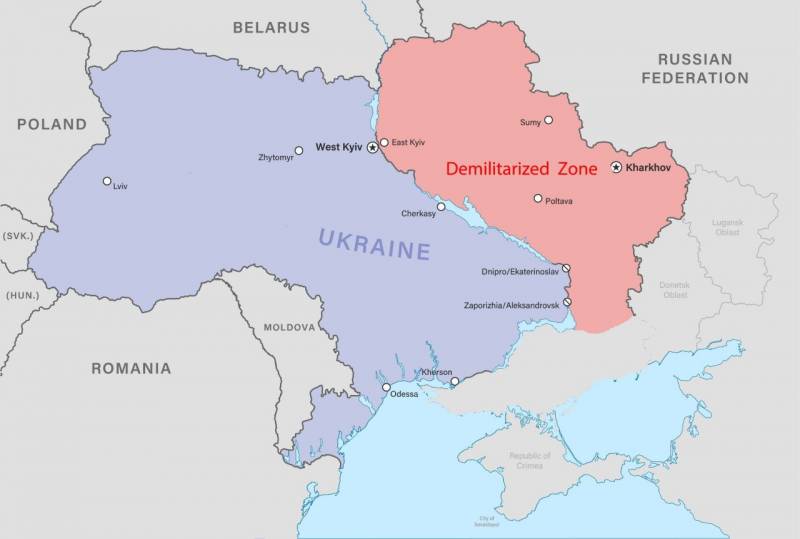 According to a number of military bloggers from China, the military confrontation in Ukraine can be stopped if the Kyiv authorities recognize the entry into Russia of new territories within the actual borders at the moment.
Along with this, bloggers consider it necessary to demilitarize a number of regions of Ukraine: Kharkiv, Sumy, Chernihiv, Poltava, as well as partially Kyiv, Cherkasy and Dnepropetrovsk. That is, the border of the demilitarized zone should run along the Dnieper.
Formerly Beijing
proposed
its plan for the settlement of the Ukrainian conflict, consisting of 12 points. The main points of the plan are as follows: the cessation of hostilities on the territory of Ukraine, the resumption of dialogue between the warring parties, the resolution of the humanitarian crisis, the protection of military and civilians, the security of nuclear and energy facilities, the non-use of weapons of mass destruction, the further implementation of the grain deal, the assistance of the world community in economic recovery of the country.
However, the Ukrainian side spoke out against the Chinese initiatives. According to the head of the Servant of the People faction in the Verkhovna Rada, David Arakhamia, Beijing offers conditions that are impossible for Ukraine, and Kyiv will not sit down with Moscow at the negotiating table to discuss the current
political
reality.