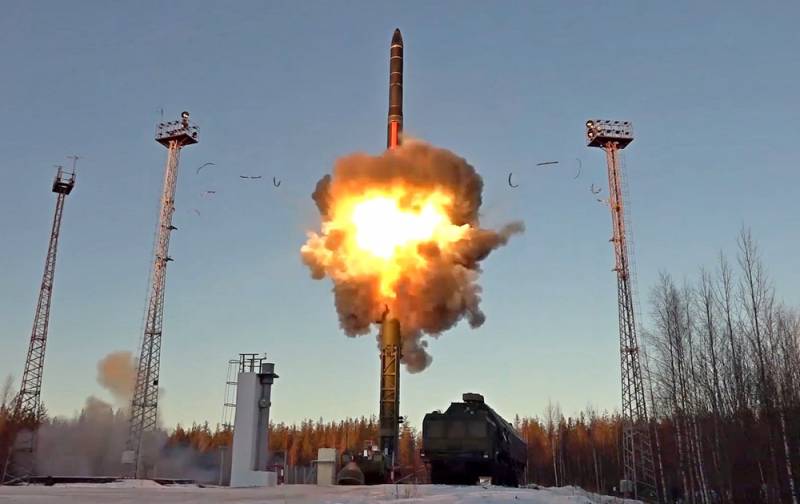 Assistant to the President of the United States for National Security Affairs Jake Sullivan said that Washington does not see a change in the readiness of Russia's nuclear forces. The politician, on air on CNN, added that the United States did not make changes in the readiness of its forces.
So Sullivan answered the question about the possibility of Russia using nuclear weapons. The adviser to the head of state specified that the White House can only speak about what it sees. And at the moment there are no changes in the readiness of Russian nuclear forces.
I can only talk about what we see. And we do not see any changes in the readiness of Russian nuclear forces ... We also did not make changes to the readiness of our nuclear forces
Sullivan said.
The representative of the American authorities stressed that the United States "remain vigilant" and maintain channels of communication with the Russian leadership.
We maintain channels [of communication] with the leadership of Russia in order to be able to convey to them the risks that escalation entails, as well as how serious the consequences of the use of nuclear weapons could be
- explained the politician.
Sullivan reaffirmed that the White House is not seeing a drastic movement of Russian nuclear forces that is fundamentally different from how things have been over the past year.
The questions posed to Sullivan related to President Vladimir Putin's announcement that Russia was suspending participation in the START Treaty. The head of state stressed that the Russian side must understand for itself how the START will take into account the arsenals not only of the United States, but also of other NATO nuclear powers - Great Britain and France.
Former Prime Minister of Estonia Kaja Kallas
said
that the Russian Federation was and will remain a party to the START-III (on strategic offensive arms) treaty, and Estonia "will not allow" the Kremlin to suspend participation in the bilateral agreement between Moscow and Washington.