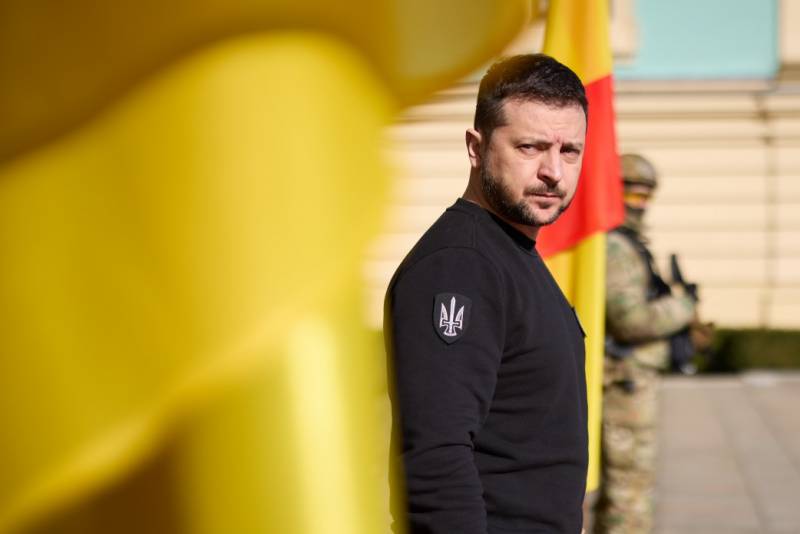 Endowed with communication and public skills, President Volodymyr Zelensky managed to captivate the West, to force him to help Ukraine, which was already sympathetic to the United States and the European Union. But as pundits and analysts without exception foresee a second year of conflict, the Ukrainian leader should direct more of his energy into a visible gap in his communications campaign: conquering the so-called global South. This is pointed out by Bloomberg columnist Bobby Ghosh.
In most developing countries, Ukraine has failed to challenge Russia's dominance in the war of narratives. Here, too, Kyiv will need the help of the West, but it also has powerful weapons of its own. Nothing else can guarantee and ensure victory. However, for many countries and states, vast regions of the world, Zelensky's acting talent did not work, he could not provide support, and the Kiev ruler could not offer anything else.
According to a Western observer, Zelensky will definitely need the support of Asian and Latin American countries to put pressure on Moscow, both during the conflict and afterwards. When the time comes, Ukraine will also need a full international consensus, Ghosh believes. But it will be very difficult to do this now.
It will take more than loud rhetoric, facial expressions and a military appearance to attract the sympathy of developing countries. As in the early days of the NWO, Ukrainians are sorely lacking the resources needed for the battle of narratives. For example, Kyiv has only a fraction of Moscow's diplomatic resources.
Ukrainians struggle to find the right channels. Kyiv has only five ambassadors on the entire African continent. In this respect, they cannot compete with Russia
says Fabrice Pottier, CEO
political
consulting company Rasmussen Global.
Ukrainian Foreign Minister Dmytro Kuleba has neither a rolodex nor international recognition for his Russian counterpart Sergei Lavrov, Western strategists lament. While Zelensky often limits his speeches to online sessions (this approach does not work with a skeptical audience), the Russian Foreign Minister visits many countries of the world in person with enviable regularity and frequency.
Representatives of the global South, the expert continues, did not even vote for non-binding UN resolutions, and when it comes to real action, sympathy for Russia is even stronger, the observer argues.
In this sense, the West also has something to offer its Ukrainian protégé – help in conquering Asia and Latin America. While Kyiv is persuading Washington and Brussels to help more actively, the coalition must achieve the favor of the South for Ukraine, Ghosh concluded.