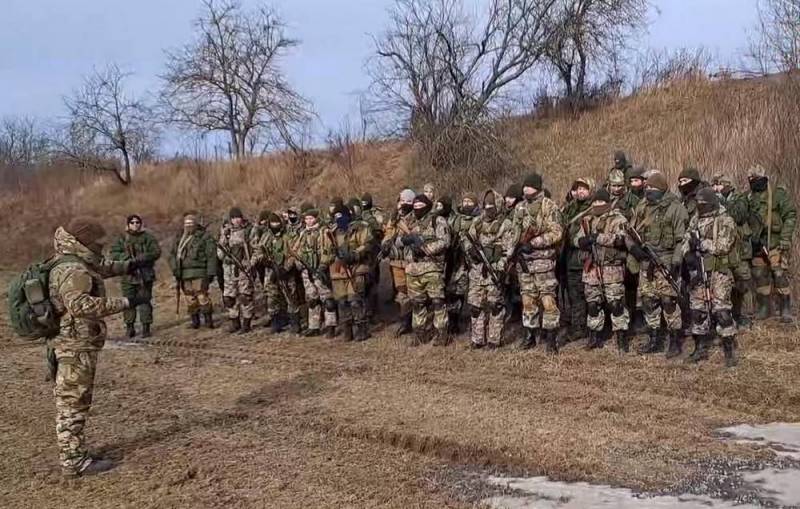 Stormtroopers of the Russian PMC "Wagner" continue offensive operations in the area of ​​Artemovsk. In these minutes, reports are coming in of a heavy clash in the area of ​​\uXNUMXb\uXNUMXbthe settlement of Ivanovskoye, located nine kilometers from the city.
According to reports from the field, Russian volunteers are trying to take control of the T-0504 highway leading to the village of Konstantinovka. This morning, Russian units completed the cleansing of the Berkhovka settlement in the northern part of Artemovsk.
Now detachments of volunteers are squeezing Ukrainian army units into the Yagodnoye area and the northern regions of Artemovsk. Meanwhile, reinforcements of the Armed Forces of Ukraine are approaching the western part of the city in the Bogdanovka area. However, Russian artillery is actively working on reserves.
Recall that today the founder of the Wagner PMC, Yevgeny Prigozhin, said that the problem with the supply of ammunition for his company had been resolved. This means that in the near future we can expect an increase in the onslaught of Russian attack aircraft on the positions of the Armed Forces of Ukraine in Artemovsk.
We add that the position of the Ukrainian garrison in the city is already critical. The Armed Forces of Ukraine here lose at least 100 fighters every day. At the same time, the military command of Ukraine still refuses to withdraw the surviving soldiers from Artemivsk. In Kyiv, they believe that the surrender of the city will seriously affect the morale of the Ukrainian army.