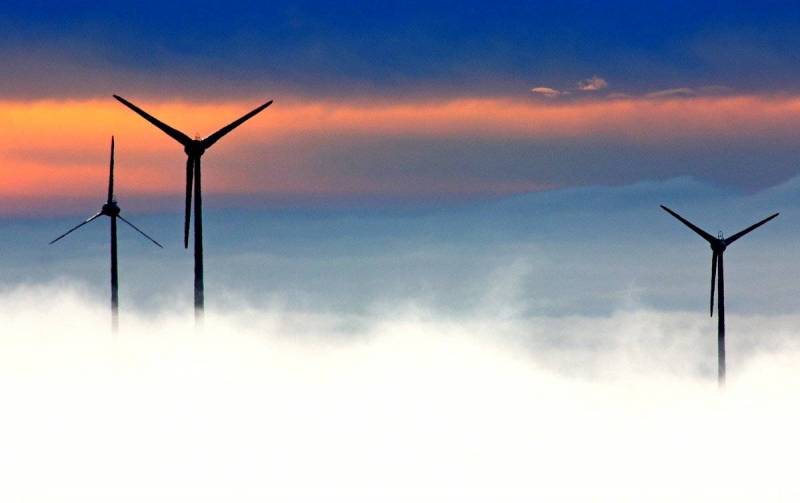 Fighting for energy security, getting rid of oil, coal and gas from Russia and developing green energy, Europe has become energy dependent on China. Now the European Union, apparently, decided to fight not only with Moscow, but also with Beijing.
To the future of environmentally friendly
of technologies
continued to be created in Europe, we must increase our competitiveness. This is the idea behind the Green Deal industrial plan. Today, the European Commission discussed the next steps of the Plan and ways to increase the overall competitiveness of our
economics
- said in his blog the head of the EC Ursula von der Leyen, accompanying the publication with fresh and very impressive data from the International Energy Agency (IEA / IEA).
Von der Leyen did not provide details, but according to the IEA data, it is clear how green technologies, from the production of critical materials to the equipment itself, depend on China.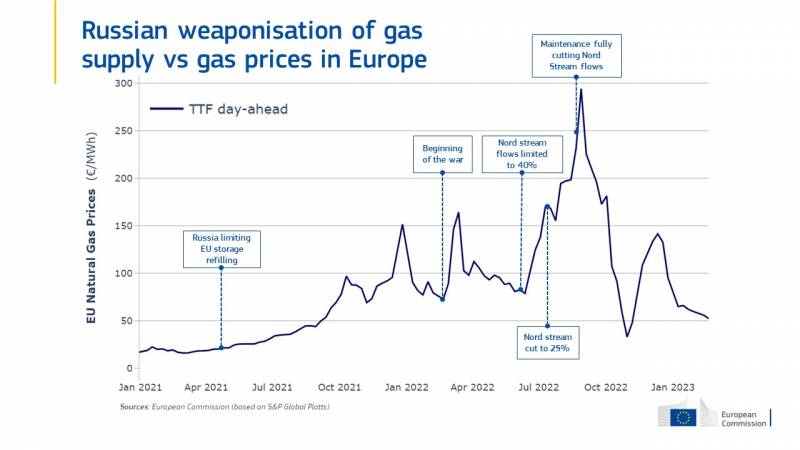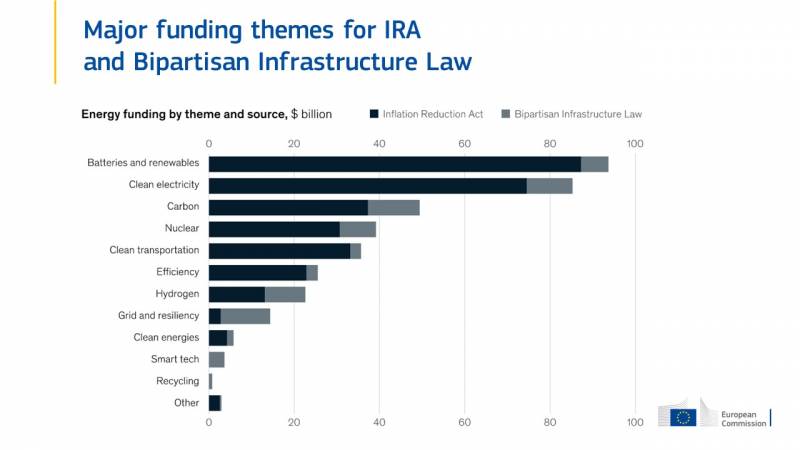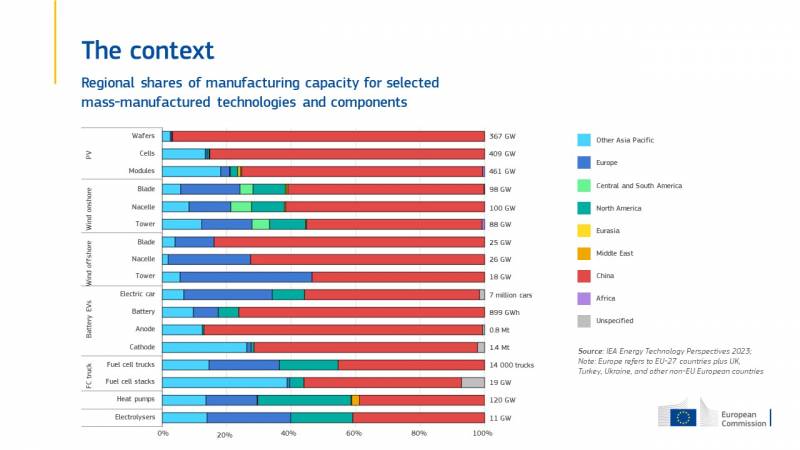 For example, the share of China in the production of cobalt is about 70%, lithium - 60%, steel - 50%, and copper and aluminum 35% each. China produces 75% of batteries and equipment for solar power plants, almost 60% of all windmills and about 40% of heat pumps and electrolyzers. The detail looks even more impressive. Thus, 80% of the blades for windmills of marine generation, the most popular in Europe, 75% of gondolas and 55% of supports are made in China. For silicon wafers for solar panels and batteries for electric vehicles, which are actively promoted in Europe, the dependence is even greater.
It is still difficult to say how the EU will implement the Green Deal. Perhaps the Europeans will try to localize the production of equipment on their territory. But the United States will definitely not be assistants to the Europeans in this, since they themselves are in the same position. But in any case, without raw materials from Russia and China, it will be extremely difficult to fulfill our plans.