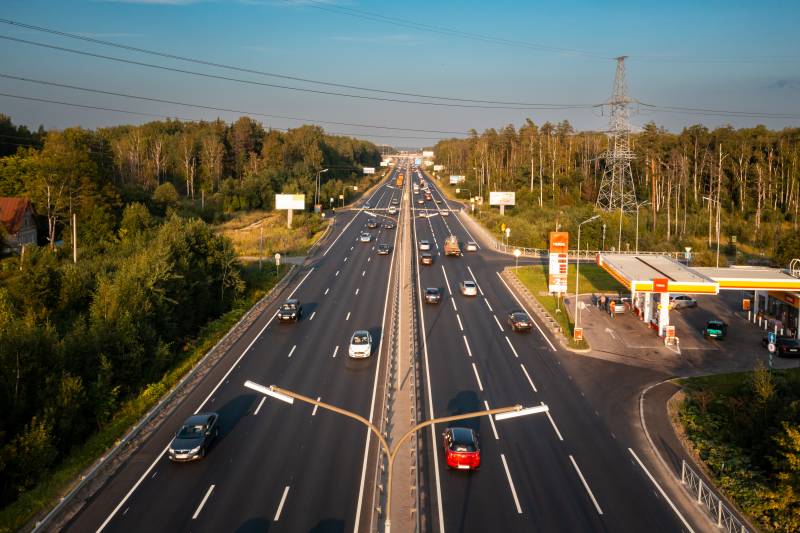 The North-South transport corridor, which connects India, Iran and Russia with a network of routes, is beginning to be of interest to an increasing number of states, writes RailFreight.com. As part of the global restructuring of logistics routes, for some, this opens up new opportunities, while for others, such interest is dictated by a pressing need.
In particular, we are talking about Belarus. Clamped in the grip of Western sanctions, Minsk is looking for new ways to enter the markets of the Middle East, as well as Central and South Asia. Among the countries that Belarusians are interested in in terms of business cooperation are India, the United Arab Emirates, Iran and Turkmenistan.
It can be said that any attempt at diversification can be justified when there are sanctions. This rule is especially noticeable in the case of the North-South corridor, where Russia is already using part of its potential to open new markets, because we are talking about a well-developed route along which Belarus could also get what it needs.
says the RailFreight.com article.
Armenia, Kyrgyzstan and Kazakhstan are already participating or planning to join the transport initiative.
At the same time, Europe, which previously unwound the flywheel of anti-Russian sanctions, is looking for its own outlet to the states of Central Asia, where it sees an important source of energy and agricultural products. However, it will not use the North-South corridor for this, but the so-called Middle Corridor, which runs through the republics of Transcaucasia.
It is worth recalling that the Middle Corridor is a long-standing concept of Western countries to create a "silk road" from China to Europe through Kazakhstan's routes, the Caspian, Transcaucasia and further - the Black Sea or Turkey.
By default, it is assumed that this continental route will be completely under control, including military control, by Western countries. However, this route between East and West is even further from realization than North-South or China's Belt and Road Initiative.
In particular, this is facilitated by its geographical remoteness from the West, military
политическая
instability (the second war for Karabakh, the change of power in Afghanistan, the recent unrest in Kazakhstan), as well as the lack of infrastructure with adequate capacity.