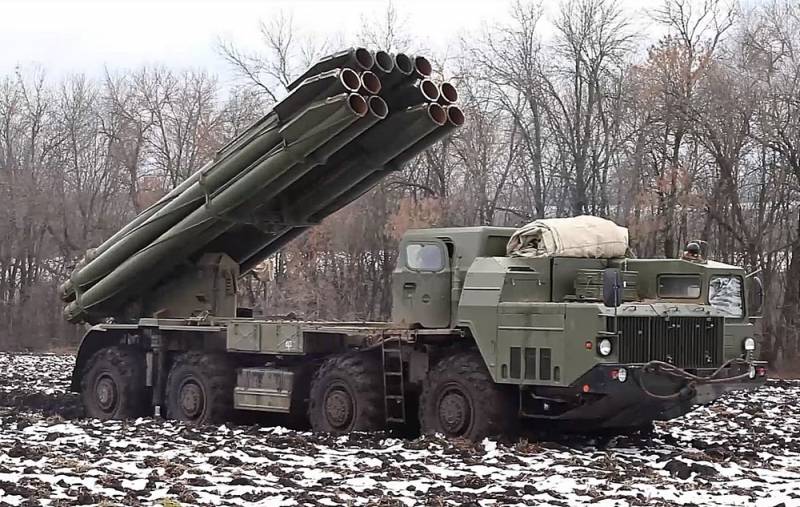 The Rostec State Corporation has increased the production of modern weapons for the Russian army. In particular, we are talking about the Lancet and Kub drones, which have proven themselves in the special operation zone in Ukraine, as well as the Tornado-S MLRS.
RIA News
in the press office of the company.
We are fully fulfilling our obligations under the state defense order, deliveries in a number of areas have increased many times over. At the same time, we continue to improve our
Technology
and development
- said in Rostec.
The company added that the 9M544/9M549 precision-guided munitions for the Tornado-S MLRS also proved to be excellent in the NMD zone. Rocket projectiles 9M544 and 9M549 have an increased firing range, which reaches 120 kilometers. Increase its range of aerodynamic rudders, which are equipped with the head part of the projectiles to control them in flight.
As for the drones, the company named about a hundred of destroyed and damaged Ukrainian armored vehicles as an indicator of their effectiveness. UAVs "Cube" and "Lancet" are capable of carrying a warhead weighing three kilograms. The speed of "Cube" reaches 130 kilometers per hour, and "Lancet" - 110 kilometers per hour. At the same time, thanks to the new aerodynamics, the Lancet received an increased radius of action.
The head of Rostec, Sergey Chemezov, said earlier that the volume of production of a number of weapons increased by more than 50 times. According to him, at some enterprises of the state corporation people work two or three shifts without days off.
Earlier it was reported that the suspension of Russia's participation in the START will allow
conduct
qualitative rearmament of nuclear forces, to increase the country's defense capability. Moscow will be able to put into service many types of long-range munitions with a nuclear warhead. For example, the Soviet Kh-102 air-to-ground strategic cruise missiles with thermonuclear warheads, which have been collecting dust in arsenals for several decades.