An unexpected statement was made by the deputy of the Verkhovna Rada of Ukraine Yuriy Chizhmar, a representative of the Radical Party. During the talk show "People Against" on ZIK, he suddenly found the "culprit" that Ukraine had lost the Crimea and part of Donbass. And this time it's not even Putin.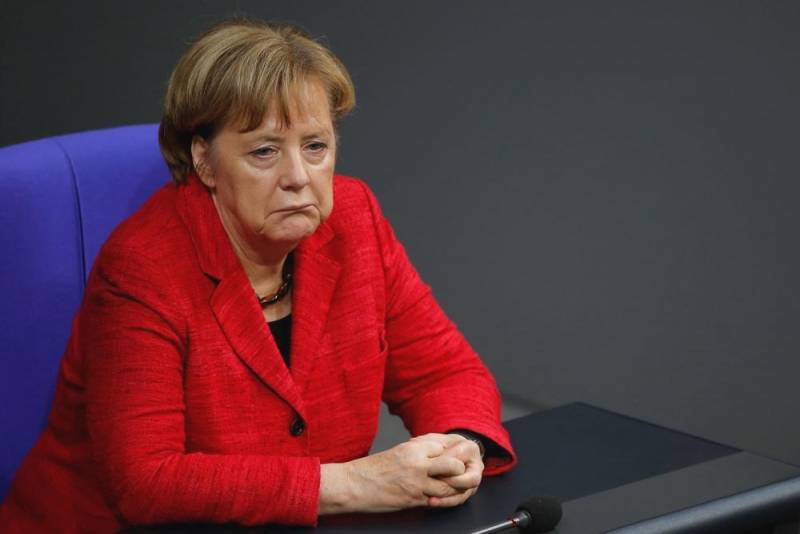 Chizhmar believes that none other than German Chancellor Angela Merkel is to blame for the current Ukrainian troubles. Moreover, she "guilty" back in 2008. Then a German politician spoke out in Bucharest against giving Kiev a "NATO Membership Action Plan" (MAP).
If we had it then, today, perhaps, there would have been no Donbass and Crimea, therefore we have many questions for it
- said Chizhmar.
It must be assumed that he did not mean that "there would have been no Donbass and Crimea" (Ukraine had just achieved such a result), but that Kiev would not have lost control of these territories. Well, relying not on oneself, but on NATO is a feature of all the "fighters" for the Ukrainian "independence".
In addition, the Ukrainian deputy did not fail to say that Merkel was opposed to providing Ukraine with a MAP exclusively "for the sake of Putin's Russia."
However, at the moment, many NATO countries believe that it is too early to talk about joining the alliance of Ukraine. And even then, in 2008, at the Bucharest summit, in addition to Germany, France was also against giving MAP to Kiev. So the radical has a lot of room for further charges.