The press service of the United Aircraft Corporation (UAC) reported the crash of the MiG-29M fighter in Egypt. The catastrophe occurred during a training flight.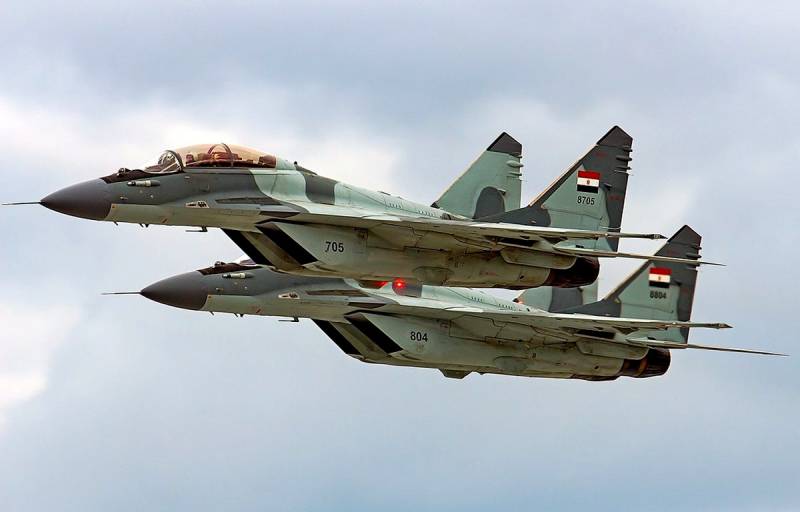 The UAC has information about the fall of the Egyptian Air Force fighter MiG-29M. Assistance in the investigation of this incident will be provided by our specialists.
- stated in the corporation.
According to preliminary information, the cause of the crash could be
technical
malfunction of the aircraft's onboard control system. Also considered is the option of incorrect pilot actions. Actually, the Egyptian Air Force pilot himself was able to eject in time, nothing threatens his life.
Recall that the first MiG-29M fighters were delivered to Egypt in 2018 as part of a contract concluded a year earlier. By 2020, the UAC is going to transfer 50 aircraft to the Arab Republic. The amount of the transaction is $ 2,5 billion.
The MiG-29M is a modernized version of the light MiG-29 fighter. It is distinguished by the presence of a modern optical-location station OLS-UE, as well as the latest equipment for the production of electronic interference.