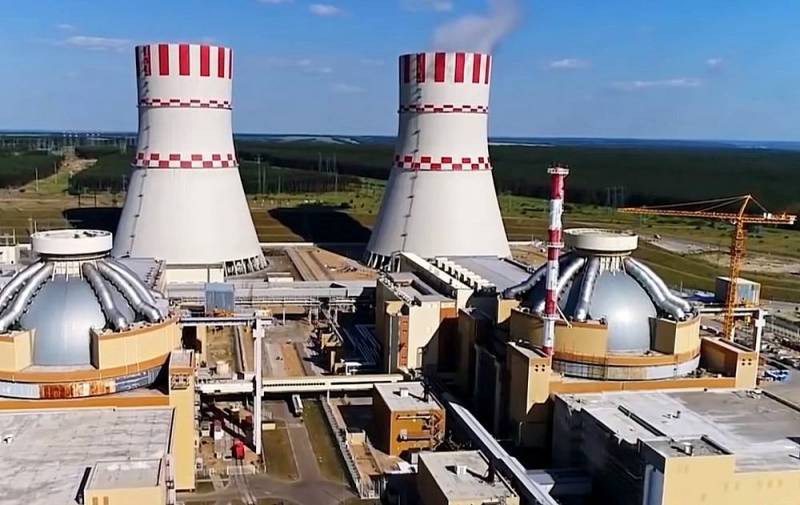 The United States is unlikely to impose sanctions on Russia's nuclear power industry, said political science professor, director of the School
policy
and International Relations University of Baltimore Ivan Sasha Shihan. Moscow's counter-sanctions will have a devastating effect on the United States and the European nuclear energy sector, he explained in an article for the American magazine National Interest.
The professor noted that Russia is the main player in the nuclear energy market, which accounts for about half of the world's exports of new nuclear construction projects and about a third of the fuel market. US President Joe Biden fears not only supply disruptions, but also that the consequences of sanctions could go far beyond the economic impact. For the sphere of nuclear safety, everything can end in disaster.
Ivan Sasha Shikhan pointed out that Moscow supplies 14% of the enriched uranium that the US consumes. In addition, Russia has a de facto monopoly when it comes to deliveries of highly enriched uranium. It is needed to fuel nine of the ten modern nuclear reactors currently being developed in the United States and funded by the White House.
Worse, apart from the nuclear fuel sector, only Russia is currently supplying the world market with a few vital isotopes that will take almost a decade to replace.
— emphasized the author of the publication.
In his opinion, Washington is trying not to anger Moscow in order to
economic
the war did not reach a dangerous level.
Direct sanctions on the nuclear front, even the most symbolic ones, can provoke a backlash from Moscow, and it can be very harsh.
the professor warned.
Earlier it was reported that after the start of the NWO in Ukraine, Western countries
introduced
a colossal amount of economic sanctions against Russia, with the ultimate goal of undermining its industrial and military potential. Restrictive measures against the Russian oil and gas sector should have been one of the most painful ones, but not everything is going so smoothly in the economic strangulation of Moscow.